CHARLESTON, W.Va. — West Virginia will become the first state in the country to digitize vehicle titles and the process to acquire vehicle registrations.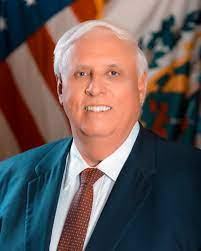 Drivers will be able to access and keep their vehicle title online or on their smartphone, much like an airline boarding pass.
"This is an absolute milestone not only in West Virginia, but maybe this entire nation. It's an upgrade that will revolutionize the process of vehicle titling in West Virginia and make it more secure and faster," Gov. Jim Justice said during a Wednesday announcement.
The new online portal will allow West Virginians to conduct all title and registration related transactions remotely, which will cut back on wait times at Division of Motor Vehicles(DMV) offices.
"On an average, before we implemented the ELT process, it took the DMV 30-45 days to process titles. Today, that work is being processed within a week," said DMV Commissioner Everett Frazier.
The portal will all be accomplished using a solution provided by NIC West Virginia and Champ Titles, Inc. Shane Bigelow, CEO of Champ Titles, said the digital process will put more West Virginia drivers at ease and benefit the environment.
"That time you previously had to spend will be removed by the digitization of the process, the paper and the waste that's associated with paper will also be eliminated and you will have the first in the nation for a purely digital process," Bigelow said.
The DMV's new process is expected to reduce the number of pieces of paper currently used by 4,000,000 per year.
West Virginia will become the first state in the U.S. to digitize motor registration. What went into this decision? How much of a difference will this make? Everett Frazier, DMV Commissioner, joins @DaveWilsonMN. WATCH: https://t.co/yCFQ3nDJuy pic.twitter.com/xqvOkYQi08

— MetroNews (@WVMetroNews) December 15, 2022
The new system will simplify title management and distribution too, Frazier said.
"Dealers benefit from the ability to see real-time the status of titles submitted to the DMV included the added benefit of receiving instant notification if their paper work is rejected," he said. "This will allow dealerships to submit paper work quickly."
The move will also reduce the days vehicles sit in salvage yards waiting on titles by 1,000,000.