MORGANTOWN, W.Va. — Hope Gas has announced plans to purchase Peoples Gas WV from Essential Utilities.
The transaction is valued at about $37 million and is expected to close by mid-year. The sale will increase Hope's natural gas customer base by 10%, to a total of about 125,000.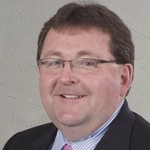 Hope Gas CEO Morgan O'Brien said a large portion of Peoples Gas WV operations are already in the state and the sale will allow them to continue growing their local distribution platform.
"Hope Gas, Inc. has pipelines and service centers that surround Peoples Gas-WV so the rationale for combining the two just seems obvious to us," O'Brien said.
Hope Gas will incorporate Peoples Gas W V distribution and service lines into their system. The addition will provide more volume and reliability and the added customers are expected to ease some cost concerns.
"This transaction adds additional pipelines so we can access more natural gas to bring to market and it provides more customers so we can leverage the things we're doing at Hope Gas, Inc.," O'Brien said.
Hope Gas, which moved its headquarters to Morgantown, is currently investing another $30 million in the Morgantown area which will bring more new jobs to the community. O'Brien said they're building a call center on Chestnut Ridge Road that will serve Hope Gas customers.
"A call center that will take all phone calls for all customers throughout West Virginia," O'Brien said. "We're building a gas control system, which is a state-of-the-art technology center that can move gas and change gas pressures."
Hope Gas has renovated one floor of the former Mylan facility for the headquarters of the operation and will expand that physical location. Since opening last year, O'Brien said Hope Gas has added about 100 new jobs, and that number is expected to increase.
"We're already building the center out as we speak with offices and the IT system," O'Brien said. "All of that is going on as we speak and will be in the old Mylan facility."
O'Brien said this continued investment in West Virginia is also about the people. Hope Gas has clear goals to expand the footprint of its operation while building opportunities for families and communities to grow with them.
"These will be good jobs that will pay good family-sustaining salaries and benefits," O'Brien said. "We're not losing on investment in technology, but it's the creation of those new jobs."
The sale is subject to regulatory laws and approval by the Public Service Commission of West Virginia.