Secretary of State Mac Warner became the latest candidate in a growing race for governor, emphasizing both public service and a battle against "woke" Washington, D.C.
Warner made his announcement at the state Capitol at the War Memorial, surrounded by a crowd of supporters that included many veterans.
"You see, leadership, dedication to duty, and service above self is what separates me – and all fellow patriots here today – from others who may seek the highest office in our state. We live in serious times, and serious times call for serious leaders," Warner told the crowd.
Warner has been Secretary of State since 2017 after being beating then-incumbent Democrat Natalie Tennant. This, his second term, would end on Jan. 13, 2025, just as the next governor would be taking office.
He is a graduate of the U.S. Military Academy at West Point and served in the Army for 23 years as a Judge Advocate General's Corps officer. In Afghanistan, Warner ran an office that was in charge of mentoring senior government officials in rule of law. He got his law degree from West Virginia University.
"Military experience has taught me that leadership is not inherited and it isn't bought. Leadership is earned by being on the front lines, facing challenges, making tough decisions, and producing positive results," Warner told his supporters.
Warner, the state's chief elections officer, was the subject of controversy in 2020 when he held a "Stop the Steal" sign at a Charleston rally for supporters of President Donald Trump. Warner supported a lawsuit challenging election results in four swing states and he has continued questioning how some states conducted their elections in 2020.
At the state Capitol today, he aimed at cultural hot button issues, saying he would defend West Virginia from the "woke" agenda in Washington, D.C. Woke generally means being attentive to societal issues, especially issues of racial and social justice.
"This is a battle for heart and soul of West Virginia. It is time to call-out the radical, woke, dangerous and ridiculous policies of the 'progressive' Administration in Washington, D.C.," Warner said.
He continued, "D.C. has attacked West Virginia's lifeblood, and it has attacked our way of life. We don't want their liberal agenda, we don't want 87,000 new IRS agents, we don't want child mutilation, and we want parents to have control in our children's education! I abhor wokeism, I will not tolerate the disrespect of law enforcement, and I will fight against the absolute silliness of D.C."
Warner's campaign kickoff speech did not mention issues specific to West Virginia such as the stability of the public employees insurance program, the thousands of children in the foster care system and the shortage of child protective services workers or the ongoing state-of-emergency with corrections officer staffing in the jails system.
Nor did he say what he might do with the budget or taxes.
He joins a Republican primary field that so far includes House Judiciary Chairman Moore Capito, son of U.S. Senator Shelley Moore Capito, and automobile dealer Chris Miller, son of U.S. Congresswoman Carol Miller.
More Republican candidates who have filed so far include Terri Bradshaw of Gandeeville and Rashida Yost of Martinsburg. Former Delegate Marshall Wilson has also filed to run under America Coming Together.
Political figures who still might jump in include state Auditor J.B. McCuskey, who has said he has a high likelihood of getting in the race, and Attorney General Patrick Morrisey, who has described weighing a range of candidacy options. And, of course, there are probably still more.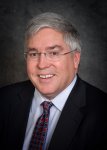 Morrisey released a video statement on Twitter at 4:57 p.m., while Warner was still giving his announcement. The text read: "Don't settle for second best! Watch our update below and hold the line! #TeamMorrisey"
In it, Morrisey looked into the camera and said, "You're hearing a lot about people talking about running for higher office. I'll just say hold the line and wait. Don't settle for second best. We're coming. And I'm still evaluating my options as to whether I'm going to run for U.S. Senate or for governor. So I appreciate your taking the time to be with me today. Keep the faith. We're coming soon."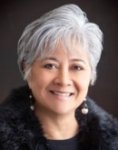 West Virginia Republican Party Chairwoman Elgine McArdle anticipated the field might narrow as candidates assess each other and the available resources such as campaign donations.
"Things tend to sort themselves out," McArdle said today on "580 Live" on WCHS Radio. "I would hope that discussions would take place between the candidates and, of course, money's always an issue. Just because you want to run doesn't mean you can run or that you have the resources to do so.
"The goal would be to have the voters listen to everybody and perhaps narrow it down to two good candidates so in the primary we're not wasting a whole lot of money before we have to take on the Democratic opponent. That would be the goal. If it happens that way, that would be ideal."
Moore Capito put out a news release on Tuesday, the morning of  Warner's afternoon announcement, to point out already raising a half-million dollars for his campaign. That's within a month since he declared.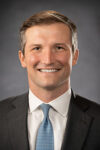 "The outpouring of support we have received since we launched our campaign a little more than a month ago is truly humbling," stated Capito, R-Kanawha.
"These significant contributions allow us to fuel our campaign to improve the lives of hardworking West Virginia families, strengthen our communities for our children and grandchildren, and make West Virginia a destination state for jobs and opportunity. I'm excited to travel throughout our great state to meet and earn the votes of all West Virginians as I seek the Republican nomination for Governor."