The state Senate jumped into action on Day One of the regular legislative session, suspending rules and passing a flurry of bills including legislation about how race is discussed in schools, restructuring the Department of Health and Human Resources and improving the reimbursement rate for the Public Employees Insurance Agency.
Senators also passed a bill to clarify that declared emergencies time out after six months unless the governor sends written notice to extend the declaration. A related bill passed by lawmakers limits gubernatorial authority to spend "certain federal funds" without appropriation of the Legislature.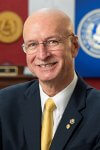 Senate leaders already had a plan to act on legislation from the jump today, taking up and voting on bills that passed the Senate unanimously last year but that did not make it through the House. Today, Senate President Craig Blair said that would also include bills that passed nearly unanimously last year, which would still generally show consensus.
"When you come to work you start on time and you get productive immediately," Blair said on MetroNews' Talkline.
Each of the bills that passed through the Senate today would need to be considered by the House of Delegates, which now has 59 days to do so.
What are a few things @WVSenatePres is wanting to discuss during this year's state legislative session?What does he want accomplished? He joins @HoppyKercheval LIVE from the State Capitol. WATCH: https://t.co/yCFQ3nEhk6 pic.twitter.com/mS4zBpjPec

— MetroNews (@WVMetroNews) January 11, 2023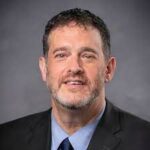 West Virginia Democrats distributed a statement objecting to the Senate fast-tracking 25 bills.
"This means these bills will not go through the committee process, will not be read three times on the Senate floor, will not have an opportunity to be questioned by Senators, and it means citizens will not have the chance to request public hearings. In short, it is the death of transparency and accountability in the State Senate," stated Democratic Chair Mike Pushkin, who is also a state delegate.
Anti-Racism Act
Last year, a majority of senators voted in favor of the "The Anti-Racism Act," a bill sparked by the national conversation on critical race theory, and it initially appeared to have passed. But a review by the Senate clerk revealed that the bill had not actually gotten through before the midnight deadline. 
"I want to keep my word to the members on that," Blair said. "That failed anywhere from three seconds to one minute after time was up."
The policies that were considered last year changed many times, but the final version would have prohibited school leaders from compelling adherence to concepts such as one race being inherently morally or intellectually superior to another. Or, that an individual's moral character is determined by their race. Proponents said the bill will prevent the indoctrination of "critical race theory." Critics said its actual effect would be to chill classroom discussions about race.
"They like this bill. It was going to be voted out. It was voted out. It was just dead at the end of the session," Blair said today. "It's important to the House of Delegates as well, and I want to be able to get that bill across the finish line, so we took it in its perfected fashion."
The latest version is called The Anti-Racism Act of 2023, which incorporated similar concepts from the most recent version. Senators passed it 30-2.
Senate Minority Leader Mike Woelfel, D-Cabell, questioned the reasons behind the bill. "Are our kids tough enough to learn about racism, to learn about segregation and slavery?" he asked.
"Are we grounded in reality? Is this a real problem in West Virginia?"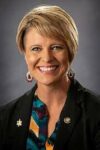 Senate Education Chairwoman Amy Nichole Grady, R-Mason, is a fourth grade teacher. She defended passage of the Anti-Racism Act and described the value of learning about Ruby Bridges in her classroom. "We do need to discuss racism," Grady said. "That's why this is the anti-racism bill."
DHHR
The first bill rolling through the Senate today was one that would divide the Department of Health and Human Resources into three agencies: the Department of Health, the Department of Human Services, and the Department of Health facilities.
"There's work that needs to be done now on the DHHR, so we're passing a bill out for that," he said, referring to legislation that would divide the agency into three. "We know that DHHR is in critical mass and we need to be able to address it, so we are."
He said that is the first of a three-phase process to address DHHR.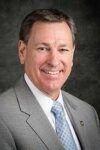 Senator Robert Plymale, D-Wayne, spoke in support of the bill and described longstanding concerns with the agency. "This is a good, incremental step," Plymale said.
The bill passed the Senate 32-1, with only Senator Mike Caputo, D-Marion, voting no. The House of Delegates also plans to quickly focus on the DHHR issue.
Last year, a bipartisan set of West Virginia lawmakers said experience had taught them the state's largest agency is just too unwieldy to get a handle on its operations or finances. The total annual budget for the Department of Health and Human Resources is $7.5 billion to handle a wide range of health and social services issues.
Governor Justice vetoed a bill that would have divided the agency, saying a restructuring needs a longer, more careful examination. The governor called for a top-to-bottom review. The result was a million-dollar consultant's report that concluded splitting the agency would be disruptive but instead recommended the empowerment of a stronger set of deputy secretaries.
Now that the Legislature is back in session again, the House of Delegates also intends to act early in the session on restructuring into three agencies, each with a different cabinet secretary.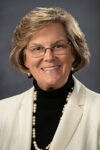 "One bill impacts every other bill," said new House Health Committee Chairwoman Amy Summers, R-Taylor, speaking last week on "Talk of the Town" on WAJR Radio.
PEIA
Finances for the Public Employees Insurance Agency became more urgent last week when Wheeling Hospital publicly announced it would no longer be accepting PEIA payments.
Hospital officials said financial challenges have been compounded by PEIA's 59 percent reimbursement rate, which is set by the state.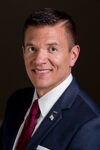 Senators today passed a bill, 33-0, aiming to address that problem.
"This is but one fix that's needed for that program," said Senator Ryan Weld, R-Brooke.
Senate Health Chairman Mike Maroney, R-Marshall, agreed.
"This is a good start. More needs to be done, but this will be a good start," Maroney said.
Last year the Legislature considered a bill that would have reimbursed state medical providers for PEIA at a rate of 110 percent the Medicare reimbursement rate. A fiscal note estimated the cost at $40 million.
The state Senate passed the bill unanimously, but the regular session ended without the bill passing the House of Delegates.
The bill that passed today had the same provisions.
Blair said it's important to pass the bill right away to settle West Virginia's networks of medical providers. "I have real fears of a chain reaction," Blair said. "We need to address this and address it now."
Emergency declarations
Senators passed a bill, 33-0, clarifying that a gubernatorial emergency proclamation would expire after 60 days unless written notice is provided to the Legislature that it should continue.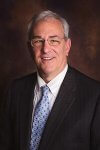 "That's basically all it requires, is written notice," said Senate Judiciary Chairman Charles Trump, R-Morgan.
The clarifications in the bill were inspired by the State of Emergency declared by Governor Justice in response to the covid-19 pandemic.
The governor first declared a state of emergency on March 16, 2020, as the covid-19 pandemic began sweeping across the state.
The emergency declaration enabled the governor to restrict many aspects of public movement while also powering the response of government agencies.
This past November, Justice finally submitted a proclamation to let the declaration lapse, finally ending this Jan. 1.
Senator Trump said the bill that passed today would not curtail the governor's powers. But he acknowledged that the covid-19 emergency declaration went on longer than anyone had anticipated.
"It was with us for two and a half years. I think that's unprecedented with respect to states of emergency declared in the State of West Virginia."