CHARLESTON, W.Va. — The Kanawha County Commission unanimously approved for the Kanawha County Sheriff's Department to utilize body and dash cameras.
The commission met Thursday night where President Kent Carper cited his reasons why he supports the idea for using body and dash cams.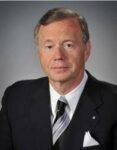 "This will protect the public, the taxpayers, and for transparency," Carper said.
Commissioner Ben Salango said he spoke to many deputies regarding this discussion and saw a common theme.
"They are in favor," Salango said. "The only downside is cost, but I think there is a significant cost of not doing it."
The sheriff's department and commission both agreed the project would cost about $1 million.
Carper said there are multiple ways they can afford this project. One being the American Rescue Plan which the proposal is eligible for.
Carper also said they will seek grant money to help fund the project which will take between 8 and 10 months to implement.