Senate President Craig Blair says the other side of the big tax cut proposal is the state's expectations on dealing with mounting expenses.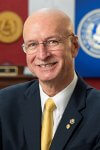 "The bottom line is, and I've asked for this for the last two weeks, is to prioritize our expenses," Blair said on MetroNews' "Talkline." "There's a lot of ask out here for the monies. And we're going to need to be able to prioritize that."
Blair said members of the Senate majority have spent hours going over proposed expanses and trying to prioritize them.
He said that's to avoid a boomerang of fiscal consequences in the future.
"If we're going to cut taxes, we're going to cut taxes in such a way that we don't have to come back and increase that tax that we cut on the people of West Virginia," he said.
What is the latest regarding Governor Justice's proposed tax plan? What have the discussions been like since the legislative session started? Is it making any process? @WVSenatePres joins @HoppyKercheval LIVE from the State Capitol to discuss. WATCH: https://t.co/yCFQ3nDJuy pic.twitter.com/EYFrex9xZ2

— MetroNews (@WVMetroNews) January 26, 2023
Gov. Jim Justice has proposed personal income tax cuts of 50 percent over three years. The House of Delegates overwhelmingly passed the bill representing the tax cut this week.
Senators have been more skeptical.
"It should have already been passed. It's ridiculous," the governor said at a town hall event in Beckley today. "It should have been passed and done. And what we're doing, well… I'm going to stay positive. But what we're doing I don't get."
The reduction is structured as 30 percent the first year, then 10 percent each of the following two years. The same percentage reductions would be applied to all the current tax brackets.
A fiscal note assessing the bill concludes it would decrease General Revenue Fund collections by about $161.8 million in fiscal 2023, $1,084.5 million in fiscal 2024, $1,229.6 million in fiscal 2025, and $1,492.6 million in fiscal 2026.
Right now, West Virginia is running a budget surplus of hundreds of millions of dollars. But that's based on several factors, including high energy prices that have produced high-performing severance tax returns and artificially-low state revenue projections that have enforced relatively "flat" budgets for several years in a row.
And the state faces mounting expenses including proposed pay raises for pubic employees, mounting pressure at the Public Employees Insurance Agency and more.
"Even in the governor's State of the State speech, he spent a billion dollars more than what we have in making promises out to the public," Blair said. "We can't have that if we're going to actually do tax reform."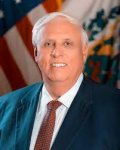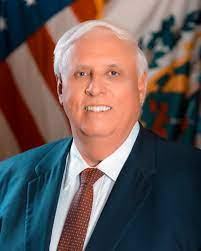 Governor Justice was out on the road again, appearing in Beckley to promote the tax cut.
"We have a real opportunity, right now to cut the personal income tax and cut it by 50 percent," Justice told the town hall crowd. "We can do that without cutting services. In fact, we can grow services. And we have vetted the numbers until we are blue-flat green."
Justice is banking on economic stimulus from the tax cut.
"It'll put a billion dollars back in y'alls pocket. And you'd do what I'd do and what we'd all do. We'd spend it. And we'll spend it here," he said. "And when we spend it, the multiplier effect of those dollars will go straight off the chart."