In the morning, West Virginia senators announced their own $600 million tax plan that they called comprehensive.
By afternoon, senators swiftly passed the tax proposal in bipartisan fashion, 33-0. To do so, senators suspended constitutional rules requiring bills to be read and considered three consecutive days. Senate Bill 424 was on its way, now headed to negotiations with the governor and delegates.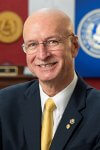 "In the Senate, we get things done," Senate President Craig Blair said at the conclusion of the morning's hastily-called news conference at the Capitol.
This is the latest volley in the back-and-forth among the governor, delegates and senators over tax proposals.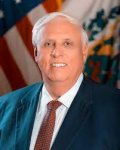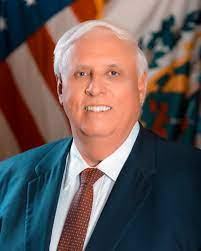 Gov. Jim Justice's initial response was receptive.
"I think it's wonderful the Senate has come up with their plan. It's got a lot of really, really good points," Justice said.
"You'll never hear from me that the plan put forward is 'dead on arrival' or sarcastic things."
The governor praised senators for putting the plan forward but also said it needs to be examined more thoroughly.
"Now we sit down to the real business and we negotiate back and forth and come up with something that's really good for the people," Justice said.
Senators said their plan touches on a range of the state tax code while also assessing what the state needs for responsible spending. Here is how senators phrased their tax cut proposals:
A sustainable personal income tax reduction, starting with a 15 percent decrease in personal income tax. In out years, a 105 percent improvement of sales tax revenue over the previous year would trigger additional income tax cuts
Elimination of the "marriage penalty" when filing taxes in West Virginia
A rebate for the payment of taxes on vehicles
A homestead real property tax rebate for 90- to 100-percent service-disabled military veterans
A 50 percent rebate for the payment of equipment and inventory taxes paid by West Virginia small businesses
"We studied the numbers, and at the end of the day, we knew the State had only about $600 million to give back to the citizens in the form of tax relief," said Blair, R-Berkeley.
"Our plan provides relief for low-income families, senior citizens, disabled veterans, and small business owners, and it eliminates the penalty married couples incur when they file their tax returns jointly in West Virginia. Our plan provides relief for virtually everybody."
#WV Senators prevent tax proposal https://t.co/99I2Kdhr5K

— Brad McElhinny (@BradMcElhinny) February 8, 2023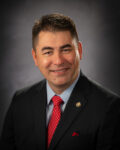 Senate Majority Leader Tom Takubo, R-Kanawha, described the break on machinery and equipment for small business owners.
"About 98 percent of businesses in West Virginia are small, family-owned businesses, and this 50 percent rebate will directly benefit those families," Takubo said.
"The Governor has been a strong proponent of giving people and small business owners their hard-earned money back, and we applaud him for giving us the opportunity to put every idea on the table and come up with a path forward that benefits the most West Virginians."
.@DrTomTakubo joins @HoppyKercheval to discuss why he thinks the Republican Majority think the Senate's tax plan is better than Governor Justice's. WATCH: https://t.co/yCFQ3nDJuy pic.twitter.com/PkLAlhmin8

— MetroNews (@WVMetroNews) February 8, 2023
Governor Justice's top priority has been a 50 percent personal income tax reduction over three years.
"I just know in my heart right now that we're on a path that some day we'll celebrate the end of the income tax in West Virginia," Justice said during today's briefing. "I'm really, really happy."
A fiscal note  assessing the governor's tax proposal concludes it would decrease General Revenue Fund collections by about $161.8 million in fiscal 2023, a little more than $1 billion in fiscal 2024, $1.2 billion in fiscal 2025, and almost $1.5 billion in fiscal 2026.

Right now, West Virginia is running a budget surplus just shy of a billion dollars. But that's based on several factors, including high energy prices that have produced high-performing severance tax returns and artificially-low state revenue projections that have enforced relatively "flat" budgets for several years in a row.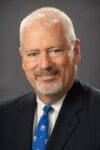 The majority in the House of Delegates has concluded West Virginia's finances can absorb a steep personal income tax cut, which they believe will stimulate the economy. Delegates voted 96-2 in support of the governor's proposal earlier in the session.
Asked today about the Senate's proposal, House Majority Whip Marty Gearheart said it's intriguing but still needs to be assessed.
"The details of their plan aren't out," said Gearheart, R-Mercer. "Thus a specific comment is premature. I would, however, say it is an interesting opening negotiating position."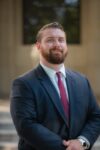 Jason Huffman, state director for Americans for Prosperity-West Virginia, has been advocating for the governor's proposal.
Around the Rotunda at the Capitol on Wednesday, he wasn't exactly wowed by what the Senate put forth.
"I think in terms of an overall comprehensive package it misses the mark," Huffman said of the Senate proposal. "Rebates, as we know, don't work. Virginia has had a rebate on its car tax for 20 years, and guess what — everybody in Virginia still pays for the car tax because the Legislature decides to go ahead and keep that money every year.
"I think it's good to have a trigger on income tax. Is that trigger realistic? We'll find out, based on sales tax collections being over 5 percent. I think we could have a better trigger system. Just glad the Senate has put out a plan and we can get the ball moving forward again."