Story by David Beard, The Dominion Post 
CHARLESTON, W.Va. — The Senate Education Committee passed a bill on Tuesday regarding the teaching of Intelligent Design – a bill brought to the Senate by a 15-year-old Hurricane High student.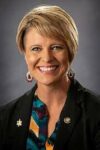 Senators also approved bills dealing with bonuses for unused leave days, PROMISE Plus and personal finance instruction.
SB 619 is just one sentence and allows teachers in public schools and charter schools to teach Intelligent Design as a theory of how the universe and humanity came to exist.
Committee chair Amy Grady, R-Mason, is leader sponsor and told the committee that the idea was brought to her by Hayden Hodge from Hurricane High.
Hodge appeared before the committee and said a teacher gave him the idea. The teacher wanted the option to teach ID alongside evolution.
"I am not in favor of getting rid of evolution," Hodge said. And ID is not ultimately religious.
Citing writings by ID advocate Stephen Meyer, Hodge said the theory challenges some but not all aspects of evolution; in particular it challenges the idea that change is blind and undirected.
"I'm not asking for religion to be taught in classrooms, period," Hodge said.
Much of the discussion dwelt on the 2005 Kitzmiller v Dover Area School District case where a federal judge said ID is religious and ruled against the school district mandating instruction in ID.
Hodge and senators on the committee who agreed with him said this bill is different because it's merely permissive. Hodge said schools are pushing inclusiveness and tolerance. "I think we should extend this tolerance to the teaching of Intelligent Design."
Eli Baumwell, with the American Civil Liberties Union, also cited Kitzmiller and said this bill would violate the First Amendment establishment clause of the U.S. Constitution. There is no real debate that evolution is established science and even just permitting the teaching of ID would subject students to indoctrination.
Baumwell objected to the argument posed that evolution promotes the religion of atheism, even though the two overlap.
Sen. David Stover, R-Wyoming and a retired science teacher, said the beauty of science is that it's flexible. "What is accepted dogma today may well not be tomorrow." The theory of evolution may one day not be the theory of the day.
Grady, a teacher, supported the bill's underlying idea. "It's important to teach kids how to think, not what to think." This offers that. "You make your mind up on what you believe."
It passed in a voice vote with one vote against, but it was unclear who offered that vote. It heads to the Senate floor.
Other bills
SB 638 is aimed at reducing absenteeism and would allow all school employees to accept a cash bonus for up to 10 unused personal leave days per school year, paid at the equivalent daily rate for a substitute teacher. Accepting the bonus would be optional and the employees could choose how many days they wish to cash out.
Those bonus days could not be converted for extended insurance coverare or increased retirement benefits.
State schools Superintendent David Roach said a survey of some 4,000 to 5,000 school employees found almost universal support for the bill. Not only is it an incentive, "this is another way to reward good attendance."
It passed in a unanimous voice vote and goes to Finance.
SB 1 creates a PROMISE Plus Program to supplement the PROMISE Scholarship award to a student "who meets more rigorous standards." The total of both would equal to the actual cost of tuition.
Subject to availability of funding, PROMISE Plus awards would be distributed beginning with the 2024-2025 school year.
The eligibility requirements for PROMISE Plus are the same as the eligibility requirements for a PROMISE Scholarship, the bill says, except that the additional objective standards established shall be more rigorous than standards established for receiving a PROMISE Scholarship.
The bill notes that the grant turns into a loan if the student leaves the state; the student must remain in-state for the equivalent number of years attending college in-state. The Higher Education Policy Commission would draft a rule spelling out the details.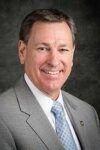 Sen. Robert Plymale, D-Wayne, said that the number of PROMISE qualifiers HEPC declined over the years and they've had to lower the standards to get scholarships to more students. Meanwhile, tuition has gone up.
"This is a good way to try to meet the full cost of tuition," he said. "I like the way that it's done and put together."
It passed in a unanimous voice vote and goes to Finance.
HB 3113 would require county school boards to offer a half-credit, one-semester course in personal finance. This would start at the beginning of the 2024-2025 school year and be offered to high school juniors and seniors, and be required for graduation.
This version is somewhat different from what came out of the House – which allowed for a half-credit or one-credit course.
Sen. Mike Oliverio, R-Monongalia, said this version was a result of compromise. He had successfully amended into a bill regarding teaching of the Holocaust, SB 216, a provision requiring teaching of financial literacy, and that will be removed from that bill in favor of this approach.
The voice vote was unanimous and it heads to the Senate floor.