Senators voted overwhelmingly to divide the Department of Health of Human Resources into three separate agencies, and Gov. Jim Justice says he is open to signing the bill into law.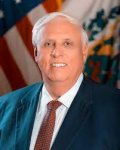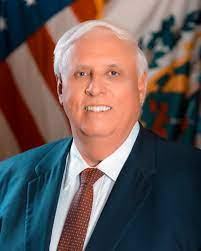 "When it makes its way to my desk and everything, I will approach it in a very positive way," Justice said in a briefing today.
"Because truly, there's lots and lots and lots of folks with a lot of opinions. We want to continue to try to make things better. And absolutely, I'll look very open minded and in a real positive way, because that's all I'm wanting to do just make it better. I mean, if we can help more of our folks, you know, in regard to DHHR, that's what we want to do. And we can do it better."
Senators passed the bill today, 33-1. The one vote against it was from Senator Mike Caputo, D-Marion. Senators did not really discuss or debate the bill during today's floor session, although lawmakers have been working on policies to reshape DHHR for months.
The House of Delegates voted to divide DHHR last week, so the legislation is now complete and goes to the governor.
The three agencies would be the Department of Health, the Department of Human Services, and the Department of Health Facilities.
House Bill 2006 does some rearranging of departments that have been within DHHR. And the bill in the House significantly empowers the Office of Inspector General in the newly-established health department. Administrative offices, such as payroll, continue to be shared.
Last year, a bipartisan set of West Virginia lawmakers said experience had taught them the state's largest agency is just too unwieldy to get a handle on its operations or finances. The total annual budget for the Department of Health and Human Resources is $7.5 billion to handle a wide range of health and social services issues.
In that case, Governor Justice vetoed a bill that would have divided the agency, saying a restructuring needs a longer, more careful examination. The governor called for a top-to-bottom review. The result was a million-dollar consultant's report that concluded splitting the agency would be disruptive but instead recommended the empowerment of a stronger set of deputy secretaries.
This year, lawmakers are back with a different restructuring proposal that would divide DHHR into the three agencies.