CHARLES TOWN, W.Va. — Jefferson County Prosecutor Matt Harvey says the charges against two people from Charles Town in connection with an infant's death have been elevated.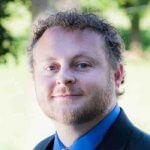 The child, just more than a month old, was transferred to a DC-area hospital and died as a result of injuries that were believed to have been the result of child abuse. Last week, those charges were upgraded, Harvey said.
"John Fellers and Angel Sims – it was originally reported as child abuse with serious bodily injuries. It's sad to report that the child did succumb. Those charges have been elevated," Harvey said Tuesday. "Fellers is the father of this 36-day-old infant and his charges have been elevated from child abuse resulting in serious bodily injury to murder by a parent, guardian, or custodian. And that's significant because that's a 15-to-life sentence. The mother's charges have been elevated to child abuse resulting in death."
Harvey gave the update on Tuesday's Panhandle Live on WEPM/WCST the Panhandle News Network.