CHARLESTON, W.Va. — Gov. Jim Justice ceremonially signed a contract Thursday for the design and construction of West Virginia's second veterans nursing home.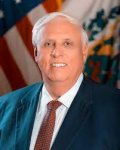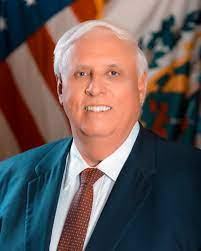 The 120-bed facility that will be built on a 12-acre plot of land next to the Jackie Withrow Hospital off of Eisenhower Drive in Beckley.
"With great, great honor, I'm going to sign in front of all of you right now our architectural work and everything to drop the hammer and go on this," Justice said Thursday.
Justice said the mission is crucial since veterans have given back so much.
"We owe our entire existence to our veterans, and our active military as well," Justice said. "You know, I have said it a thousand times and I cannot be more blunt, what these people have given is unbelievable."
The facility will be built through a combination of federal VA and state funds. The partnership of SFCS Architects out of Roanoke Virginia and Thrasher Engineering, a West Virginia company will oversee the project.
The state-of-the-art facility will be designed based on the Veterans Health Administration's Small House Model. The model features 'neighborhood'-type housing areas with private rooms and community spaces with adjoining kitchens.
Today I proudly signed a contract that launches the design and engineering work on West Virginia's second veterans nursing home.

It'll be a state-of-the-art facility in Beckley that state veterans have been seeking for longer than a decade!

📝: https://t.co/GLALlL9UET pic.twitter.com/qgSlPZ2lPA

— Governor Jim Justice (@WVGovernor) March 2, 2023
In addition, the facility will offer 20 beds for veterans diagnosed with Alzheimer's Disease or dementia.
Justice said with the state's significant population of veterans, this is possibly the best opportunity the state can offer them.
"Now we're on our way to a wonderful facility that will help so many of our veterans, and I don't know how in the world we could anything for the great state of West Virginia more per-capita folks that have been in the military than any other state," said Justice.
The first state veterans nursing home facility opened 15 years ago in Clarksburg and it primarily serves veterans in the North Central area of West Virginia.