Gov. Jim Justice has signed a bill dividing the Department of Health and Human Resources into three separate agencies, and agency leaders say they're ready to start working on the changes.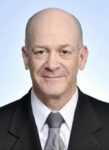 "With the Governor's signature on House Bill 2006, the West Virginia Department of Health and Human Resources is ready to implement and uphold the intent of the West Virginia Legislature," stated Dr. Jeffrey H. Coben, interim secretary for DHHR.
"Under the direction of Governor Justice, we will work to ensure a seamless transition to a new organizational structure over the course of this next year. DHHR leadership and our dedicated staff look forward to working with all stakeholders to optimize the functions and services we provide to West Virginians."
The three agencies under the new structure would be the Department of Health, the Department of Human Services, and the Department of Health Facilities.
West Virginia lawmakers passed House Bill 2006 after months of consideration.
Last year, a bipartisan set of West Virginia lawmakers said experience had taught them the state's largest agency is just too unwieldy to get a handle on its operations or finances. The total annual budget for the Department of Health and Human Resources is $7.5 billion to handle a wide range of health and social services issues.
Back then, Governor Justice vetoed a bill that would have divided the agency, saying a restructuring needs a longer, more careful examination. The governor called for a top-to-bottom review. The result was a million-dollar consultant's report that concluded splitting the agency would be disruptive but instead recommended the empowerment of a stronger set of deputy secretaries.
Nevertheless, this year, lawmakers returned with a different restructuring proposal that would divide DHHR into the three agencies.
In addition to the DHHR legislation, the governor allowed a bill affecting emergency powers declarations to become law without his signature, according to a letter sent to legislative officials.
SB 128 is meant to further define how long and under what circumstances emergency declarations should continue.
The bill states that a proclaimed state of emergency lasts for 60 days unless the Legislature adopts a resolution to extend it.
The emergency declaration that Justice established in 2020 over the covid-19 pandemic lasted until he finally proclaimed it would end at the beginning of this year.
This bill would apply to future emergencies and, likely, future governors because Justice is up against a 2024 term limit. Justice had earlier indicated he did not plan to fight the legislation, but he did say governors need flexibility to respond to emergencies in a vigorous manner.