CHARLESTON, W.Va. — The state Intermediate Court of Appeals has overturned a ruling by the Workers' Compensation Board of Review in a case where a nurse claimed she got covid while working at the Southern Regional Jail.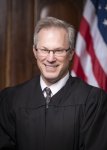 The board awarded Brittany Foster temporary total disability benefits in a ruling it made last August. Foster claimed she got covid while she was working for PrimeCare Medical of West Virginia, which was a contractor at the jail testing for covid in July 2020.
PrimeCare appealed the board's ruling to the ICA. The case was argued in January.
In an opinion handed down Monday, written by ICA Chief Judge Dan Greear, the court ruled the Board of Review "failed to provide sufficient findings of fact and conclusions of law to support the ruling" in favor of Foster.
According to the opinion, the board failed to do a detailed analysis of six factors, spelled out in a 2021 state law, that are required to determine "if the disease was incurred in the course of and resulted from employment."
In January's oral arguments, PrimeCare's attorney Mark Simonton argued there was no way to accurately determine Foster got the exposure which led to the positive case.
"You can get Covid 19 from literally being exposed to anyone. If you pass by someone and inhale particulates from their breath, you could have gotten it from that. That's what makes this such a unique disease that disqualifies under the compensability statute," Simonton said.
The ICA is sending the case back to to the Board of Review to do the six-factor analysis.
"With this statutory framework in mind, we hold that although there is no prohibition on a claim for workers' compensation benefits arising from or relating to COVID-19, it is generally not compensable, as it is a disease of ordinary life, unless the six factors contained in § 23-4-1(f) are met," the Court wrote. "While this undoubtedly creates a high burden on the claimant in establishing his or her case, it does not bar the compensability of COVID-19 claims when this burden is met."
Meanwhile, the ICA is considering another covid-related workers' comp case on appeal from a Monroe County man who was denied benefits by the Board of Review.