The House of Delegates completed work on a $4.87 billion general revenue budget that includes provisions for pay raises and tax cuts.
The budget bill passed the House on a 91-6 vote. That means the budget bill, HB2024, has again passed before the conclusion of the 60-day session, as has been the custom in recent years.
The Senate passed the same budget bill on Thursday evening, and the House took up the bill on Friday morning. Delegates asked questions about specific line items, but there was not a lot of discussion about its overall thrust.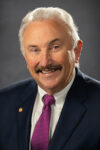 House Finance Chairman Vernon Criss, R-Wood, said the budget bill "represents a compromise between the House and Senate positions."
The budget bill, as always, has been a work in progress.
The governor at the start of this year's legislative session called for a "relatively flat," $4.884 billion budget to include pay raises for most state employees and some increased financial support for the Public Employees Insurance Agency.
Last Saturday, Delegates advanced a $4.6 billion general revenue budget, reflecting the spending bills passed by delegates so far.
A few weeks ago, the state Senate passed a $4.4 billion general revenue budget.
So the version that lawmakers wound up with is most in line with the dollar amount the governor first proposed. The budget bill also includes $1,165,478,000 in general revenue surplus appropriations.
The financial highlights of the budget are $2,300 across-the-board pay raises meant for most public employees. It also makes way for a tax cut policy with an overall financial impact of the tax bill is $695 million in fiscal 2024 and $817.8 million upon full implementation.
West Virginia has been running a budget surplus of hundreds of millions of dollars. But that's based on several factors, including high energy prices that have produced high-performing severance tax returns and the likely stimulus of federal dollars. Revenue projections have also been held artificially low, keeping the base budget under control but leading to more reliance on surplus spending.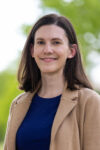 Kelly Allen, executive director of the West Virginia Center on Budget & Policy, said it's hard to bank on those trends over the long haul.
"Amid so-called historic revenue collections, the general revenue budget is $550 million less than 2019's after adjusting for inflation. Income tax cuts, primarily benefiting the wealthy, were prioritized over long-needed investments like making higher education more affordable, investing in our child care infrastructure, or providing adequate state funding for PEIA," she said.
"And with more state spending coming onto the budget in upcoming years with the Hope Scholarship expansion while temporary revenue factors subside and tax cuts are phased in, even harder budget choices could be ahead.