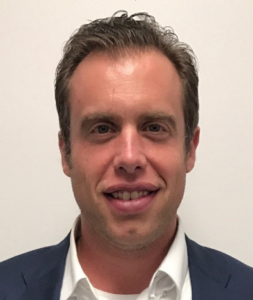 MORGANTOWN, W.Va. — The owner of one of the largest car dealerships in the state, the Dutch Miller Auto Group, Chris Miller is a Republican candidate for governor in 2024 with a strong message of economic development.
On WAJR's "Talk of the Town," Miller said he wants to turn the traditional government-taxpayer relationship upside down.
"Take what government can be and use it to make peoples' lives better because as of right now man, it doesn't," Miller said. "We need to create a culture inside of government that starts treating the taxpayers like customers not citizens beholden to a government entity."
Miller points to high levels of government spending and growing deficits as proof.
He said the Affordable Care Act is a good example. As a rural state with a growing aging population, Miller said the cost of that program will exceed tax revenue based of the current population base. According to Miller, if we recognize the problem and act quickly, state leaders will have more options to meet the need.
"There's only two options- deep austerity, budget cuts and a financial tailspin, or you start right now and focus on economic growth and growing the population," Miller said. "If we can add 200,000 to 300,000 people to our state over the next ten years we can avert a financial catastrophe."
Miller used Lake Norman and Cowans Ford Dam in North Carolina as an example of economic development. Built by Duke Energy and named for former Duke Power president Norman Atwater Cocke, the lake is the largest man-made lake in the state with 520 miles of shoreline with a growing economy across all sectors.
"Charlotte used to be smaller than Charleston, Huntington and Morgantown and now it is thriving with more than two million people and a crazy growth rate," Miller said. "And Lake Norman, the property around there- the values shot up. It's that kind of stuff we can do."
Miller said we should stop looking to Washington D.C. to solve our problems. Energy drives markets and opportunity and the state has access to large amounts of cheap power options. Because of the options and emerging technologies Miller believes the state could become the "battery of the east coast."
"There are four things we have: coal, natural gas with the unexplored Marcellus Shale, the ability to produce nuclear power, and most importantly, if you look at our state on the map because of the contentious divide and the aquifer system, more water passes through our state than any other state in the country," Miller said.
Miller operates 26 businesses that employ about 650 people and said growing opportunities and solving problems is a way of life. He calls himself "the only outsider" in the race that has the knowledge, ability, and willingness to apply business principles of efficiency to government operations.
"It's problem solving to meet market demands as well as being creative and growing; it all adds up together," Miller said. "We can fix almost every problem in this state by growing the population and it can be done."