A few months ago, some of Senator Robert Karnes' colleagues started openly discussing the exit door.
"We need to find a better person than him. He creates chaos in the caucus," Senate President Craig Blair said then. 
Now, senators who want to serve without Karnes might see the path.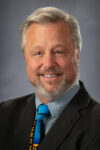 "Is Senate leadership recruiting against me? Yes," Karnes, R-Randolph, said this week. "They also are recruiting against other conservatives."
An alternative candidate, Robbie Morris, announced his intention to run for the Republican nomination of Senate District 11, an enormous swath that includes all of Nicholas, Pendleton, Pocahontas, Randolph, Upshur, and Webster Counties, as well as some of southern Grant County, in the eastern part of the state.
Morris is well-known in the area as the executive director of the Randolph County Development Authority. He's a bunch of other things too: executive director of the West Virginia Wood Technology Center in Elkins, chairman of the West Virginia Broadband Enhancement Council, chairman of the Corridor H Highway Authority and president of the West Virginia Economic Development Council.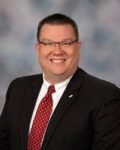 "For many years, people have encouraged me to run for elective office, and I just didn't feel it was the right time. But over the last couple of months that encouragement has grown, so I've decided to run for the 11th Senatorial District," he said Thursday on MetroNews' "Talkline." 
"The 11th Senatorial District is one of the most beautiful places in West Virginia, and it deserves representation that it can be proud of, representation whose opinion is valued and sought after by colleagues in the Senate and all branches of government for the matter, and I can provide that representation."
Karnes has had an up and down political experience in representing the area.
He was first elected to the Senate in 2014, the year Republicans took over the majority. In 2018, following a statewide teachers strike that often featured Karnes as a lightning rod, he was defeated in the Republican primary by Bill Hamilton, who had served many years in the House of Delegates.
Karnes made his comeback in 2020, running for the other seat in the district and winning it.
Since then, he has often been at odds with Senate leadership, even though they are all Republicans.
Karnes clashed with Senate leadership in 2021 over a pandemic mask requirement and wound up sacrificing all of his committee positions for the stretch run of the session. He made daily speeches to advocate for income tax cuts during a period when the rest of the majority favored a path to property tax cuts.
He was farther to the right than many of his Republican colleagues on abortion restrictions and medical treatment for minors going through gender dysphoria issues.
Karnes contended the caucus, even behind the scenes, doesn't allow for enough give-and-take. The penultimate day of the most recent legislation session led to his dismissal from the floor after he yelled "Mr. President!" and demanded that bills be read in their entirety in protest of Senate procedures.
"I still manage to shape the discussion in a lot of ways. Sometimes that means getting good legislation to pass. Sometimes that means stopping bad legislation," Karnes said in a telephone interview this week.
"From the inside, Craig Blair knows I'm the biggest obstacle to his building a swamp in the City of Charleston. He's kind of tired of not being able to build and design the kind of swamp he wants to live in."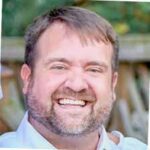 Greg Thomas, a Republican adviser to the state Senate, said the problem is Karnes.
"It's not actually about being a conservative. It's just about Karnes trying to get some sort of power because he doesn't have any. Karnes cares more about Karnes than he does about conservative policy," Thomas said on the telephone Thursday.
Thomas concluded, "Karnes is over. It's finished."
Karnes said he intends to run a vigorous campaign to defend the seat.
"I have always believed that running a nice, clean campaign is the best way to go but I hve also been prepared to run a campaign that is as aggressive as it needs to be," Karnes said. "For me, an aggressive campaign means I'm going to run that campaign and respond as necessary."