BELLE, W.Va. — A Kanawha County man who allegedly stole social security benefits from his dead mother could face additional charges pending an autopsy report from the state Medical Examiner's Office.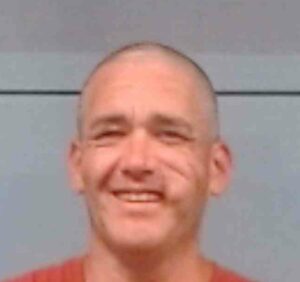 Michael Robert Johnson, 41, of Belle, was charged Thursday with obtaining money under false pretenses after investigators discovered a decomposing body inside a home he had been living in with his mother. Deputies with the legal process division were there to serve an eviction notice for Johnson's mother Peggy Johson.
Johnson told authorities his mother died in Dec. 2022 and that he had been collecting benefits from her since then.
"She typically gets about $1,000 a month. Michael continued to receive those after her death and has accumulated about $5,000-$6,000 of money that was taken from her social security benefits and used," Sgt. Joshua Lester with the Kanawha County Sheriff's Office told MetroNews.
The body was "unidentifiable" due to the amount of decomposition, Lester said. Deputies are hoping to receive more information Friday as to who the person is and how they died.
"They're going to hopefully conduct an autopsy today and we're hoping that that leads us to some more information where we can at least identify who that person is and see if we can confirm if that is in fact his mother Peggy and then we'll be going further from there," Lester said.
Johnson is considered a person of interest in connection with the body that was found inside the home.
When investigators arrived at the home Thursday, they noticed something was "off," Lester said.
"There was some things that weren't right. They weren't getting answers at the door, they were noticing a lot of activities at house as far as smells, flies, things that were not common that are common usually in death scenes," he said.
Johnson was found hiding in a closet. Lester could not confirm where the body was located inside the home.
"I know that he had still been living about his day-to-day business while the body had been there," he said.
Lester said deputies are also working to find out if the mother died in December like Johnson told them.
Johnson is currently being held at the South Central Regional Jail on a $2,500 bond.