West Virginia University officials will start Monday to implement changes for 130 academic programs affecting 143 faculty positions.
That means coordinating with the Provost's Office to implement the recommendations, including teach outs for programs being discontinued and the start of notifications for the Reduction in Force process.
And soon the university will have to embark on a long path to try to repair morale.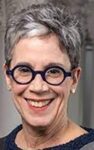 "Emotions are high right now," Provost Maryanne Reed acknowledged during a press conference that came just half an hour after the university's Board of Governors finished final approval of cuts and changes to academic programs.  "And I think we're just all going to have to settle with that, sit with that for a little while because we are going through this process.
"But you know we do care very much about our faculty and our students. We will be reaching out. We will be engaging in conversations and meetings in the future to understand — and to communicate that we do care about our people, that we do believe that we have a robust academic portfolio when we're done with this and that there will be opportunities for our faculty and our students."
WVU officials have said the university has to cut back because of the likelihood of being down $45 million this year — potentially growing to $75 million over the next five years if steps aren't taken to control costs.
The Board of Governors considered, discussed and ultimately voted Friday on recommendations that resulted in a reduction of 143 faculty positions.
The board also voted on various recommendations for 130 academic programs. Potential actions included keeping programs intact, maintaining programs but with fewer faculty members, recombining programs so that they collaborate in some way or fully discontinuing programs.
The number of majors being discontinued entirely is 28.
"The reality is we have not been able to support our faculty in ways we would have wanted to because of our budget challenge, and our goal is to free up resources so we can fund travel, research support and those things that make faculty successful," Reed said.
"We really do need to reach out to our students who were hurt by this. I feel for the students who were here today, and they were really, really distraught. You know, these are young people who may not have all the information but who also feel very deeply so we will just need to find ways to connect with those students and find ways to connect with those students and to recognize and empathize with their feelings before we can move forward."
University officials identified a budget gap months ago and embarked on what they called a transformation process that was obviously going to result in cuts.
In recent weeks, as pressure mounted, more and more conflict surfaced.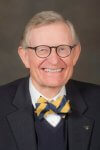 Faculty overwhelmingly voted no confidence in President Gordon Gee this month, while also pushing for a halt to the transformation process.
Gee and some current and past members of the Board of Governors published an "Open Letter to the People of West Virginia" that said "West Virginia University is NOT eviscerating, gutting or decimating the University or higher education. Such hyperbole is irresponsible and harmful."
During a Faculty Senate meeting, Gee addressed what he described as "misrepresentations." During the same meeting, the university's general counsel reacted in a testy exchange with English professor Rose Casey with a "back atcha Rose" response that has now become a meme and a catch phrase for apparel available online.
Christine Hoffman, an assistant chair in the English department, said during a public comment hearing last week that incidents like those have turned her off.
"You changed my mind about the possibility of staying here long-term and doing the work I was hired to do," she said, adding that she is not certain yet whether she will lose her job through the reduction in force. "I do know that there is no future for me at an institution run with such callousness, such incompetence and such reckless disregard for employees."
Dan Totzkay, a faculty member in the Department of Communication Studies, said at the same public hearing that he understands change has to happen. But he asked for a gracious approach to likely layoffs.
"There's just a hundred and some faculty members, but those are a couple hundred families that are probably losing their primary breadwinner, who are going to have to explain to their kids why they won't get to go to the same school any more, why they have to find a new job, why they have less money now," Totzkay said.
"If we have to get laid off, please do so without attacking us personally.
Faculty and staff who are in positions eliminated as a result of program reduction or discontinuation are expected to be notified in mid-October.
WVU says representatives from the Dean's Office, the Office of the Provost and/or Talent and Culture will hold individual meetings via Zoom with each faculty or staff member during the week of Oct. 16.
During these meetings, the individual will be informed if they have been selected to remain, are subject to a Notice of Intent to be Subject to a Reduction in Force or that their contract is being non-renewed.
Gee, in his remarks at the end of Friday's Board of Governors meeting, said the university took steps necessary for better positioning in the future.
"Today's decisions, however, will affect people we know and respect. And I'm terribly sorry about that," he said on Friday. "We are grateful for their service to this university, and we will be there to support them during this transition."
He also acknowledged students who had expressed their hurt and worry.
"For anxious students, of which we know there are a lot — we saw a number of anxious students today — let me state unequivocally, nothing approved today bars our students from intellectual exploration or well-rounded liberal arts education," Gee said.
During the press conference later in the day, Gee fielded a question from a local television reporter. It was: "How do you plan to build rapport with the students, given your popularity around here? How is that going to change?"
Gee, who has twice been president at WVU, responded by taking a broad view that made reference to his first stint in the early 1980s.
"If you don't make decisions, then you can remain popular for a period of time and then everything goes south. If you make decisions, you're sometimes not going to be popular, but in the end you're going to be right.
"I feel very confident about the future of this institution. In fact, I can tell you, honestly, I feel more confident about West Virginia University from the time I became president of the university in 1980 because we have a plan, we've executed it, and we're looking to the future."
Weeks ago, the Board of Governors voted to extend Gee's contract by one year, into 2025.
Gee said his own morale is doing fine.
"I'm 79. I have two years to go. I have no fear about what we're doing," he said. "I have every belief in what we're doing, and I'm going to enjoy being a part of making a difference in the institution."