WHEELING, W.Va. — A special grand jury in Wheeling has handed down a multiple-count indictment to a businessman accused of defrauding numerous investors and employees of his real estate development company.
Jeffrey James Morris, 36, has been indicted on 18 counts of wire fraud and 10 counts of failure to pay taxes. He was charged Tuesday.
Morris is a managing member and majority owner of Roxby Development, LLC. He's accused of encouraging individuals to invest in real estate in Ohio County which included the McClure House Hotel, Mount Carmel Monastery, and Scottish Rite Cathedral.
The indictment alleges that approximately 20 investors were persuaded into investing in these projects that were spearheaded by Morris and Roxby. He received nearly $7 million from the investors, according to the indictment.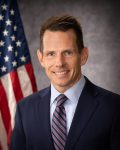 U.S. Attorney for the Northern District of West Virginia Bill Ihlenfeld said instead of using the money received from investors into making improvements to the properties, as promised, Morris allegedly used investor funds to pay for credit card transactions unrelated to Roxby renovations.
"This was a sophisticated scheme in which investors from West Virginia and other parts of the country were convinced into investing into projects that appeared to be legitimate," said Ihlenfeld.
Ihlenfeld said Morris also used the funds to pay personal expenses, other investors and debts of a company unrelated to Roxby.
Morris is also charged with withholding taxes from the pay checks of his employees. He allegedly failed to pay over $252,000 to the Internal Revenue Service to include Medicare and social security taxes.
Ihlenfeld said Morris was able to use his persona to persuade the investors, and even some of his employees, to buy in to the scheme he was conducting.
According to Ihlenfeld, some of those employees believed they would've been reimbursed for their contributions to the projects that Morris pitched. They allegedly invested some of their own money.
"The allegations are that he intentionally defrauded investors and he was able to do that because he is a charismatic and persuasive person, which is what we typically see in cases like this," said Ihlenfeld. "A large number of employees didn't get their paychecks when the investor money dried up."
The indictment claims that Morris' scheme involved trying to get into circles of influence in the city of Wheeling. His scheme allegedly did not just involve the more than 20 investors and multiple employees, but also government officials. Ihlenfeld said Morris would host lunches and dinners to have conversations with such officials.
"He knew who the movers and shakers were and he introduced himself to those people," Ihlenfeld said.
Morris was arrested and charged earlier this month on one count of wire fraud. Ihlenfeld said they heard that Morris was plotting to leave the country, and that's when they acted to file a criminal complaint and hold him accountable.
"We didn't plan to proceed by criminal complaint earlier this month," Ihlenfeld said. "When we learned that he might be leaving the country, we put together a criminal complaint, charged him, had him arrested, and had him appear before a United States Magistrate Judge."
According to Ihlenfeld, Morris also had to surrender his passport and he has certain travel restrictions.
Ihlenfeld, along with Assistant U.S. Attorney Jarod Douglas, are prosecuting the case which was investigated by the FBI and the Internal Revenue Service-CI.
Morris is currently out on supervised release.
A jury trial is scheduled for November 14 at 9:00 a.m.