Student government leaders at West Virginia University are applauding caution about reopening campus, but raised questions about issues such as what costs students continue to bear as more learning takes place off-site.
"Bringing almost 30,000 students back to our community at one time would have undoubtedly put the health of our Morgantown community at risk," said Chase Riggs, the student body president at WVU.
"The move to further de-densify campus and classes in some way was needed."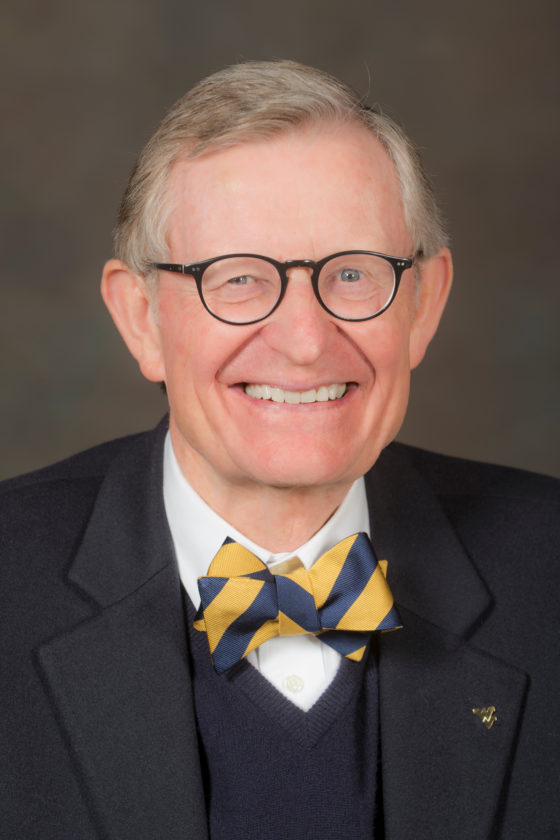 WVU President Gordon Gee announced Monday that the return to campus will be phased, starting with freshmen and graduate students. Most upper-level undergraduate students are expected to return to campus at a later, undetermined date.
Gee said the change is because of concern among local and state public health officials, as well as university leadership, that a full return to campus in Morgantown would place both the campus and local communities at a greater risk for an increase in positive cases and transmission rates.
If that were to happen, Gee stated in a memo to the university, that would increase the likelihood of having to conduct the entire semester online.
A few weeks ago, Monongalia County — where WVU is located — had been a hotspot for active coronavirus cases. About half of the cases were people between ages 20 and 29, according to the state Department of Health and Human Resources.
Gov. Jim Justice ordered a shutdown of bars in the county and later extended his shutdown order.
Active cases in Monongalia County had been about 400 early last week. Today that number had decreased to about 148.
"With the surge of positive cases that has taken place in Mon County, I believe that this pivot in the original plan does reflect the university's willingness to respond and adapt to the changing landscape of the COVID-19 virus," said Riggs, a political science major from Bridgeport, Harrison County.
As a senior this year, Riggs is one of the students whose schedule will be affected by the phased opening.
He said some concerns remain.
WVU plans two Return to Campus Conversations at 10 a.m. and 6:30 p.m. July 30. University leadership will share information on academics, housing and operations.
"I know that many students have voiced their frustrations and a host of issues that will arise from this phased return," Riggs said.
"I believe the university wants student input and is providing outlets for students and their families, such as the Campus Conversations this Thursday. Hopefully additional information that is given will answer any of these outstanding questions."
Students who are learning off-campus will get some financial breaks, although not on tuition.
"I've definitely seen a backlash towards the timeliness of this announcement as it has came out relatively close to when tuition payments are due for the semester," said Jaron Bragg, the student body vice president.
WVU announced on Tuesday afternoon that the payment deadline for certain fall charges has been extended to Sept. 1 so students have more time to plan.
Also, students who will be moved from in-person courses to receiving delivery of all courses in an online format will only be charged $220 in student fees, which is $440 less than the standard fee amount. The university says it recognizes that these students are studying remotely while other students will be studying on campus.
For students moving in on Aug. 15 or later, the university will issue a 6.42 percent pro-rata reduction in room and board costs and a 6.36 percent pro-rata reduction in Go 10, Go 13 and Go Anytime dining plan costs to compensate students for the reduced days they will be living in the residence halls and dining on campus due to this change.
"The students have also expressed the want for a change in tuition due to online classes being implemented in some cases but this to me highlights a problem of college affordability during and outside of the pandemic," Bragg said. "There definitely needs to be some systematic change there."
On tuition, Gee said WVU's rate is one of the most competitive in the country. And he said the university aims to provide students an equivalent educational experience whether they're learning in classrooms or online.
"We will demand our students receive the same type of educational experience. The quality of what our students receive will be the same. It may be online," he said.
Bragg is a third-year political science student from Shady Spring, Raleigh County. He invited students who have questions or concerns to reach out to him or Riggs, who were elected to their posts the last week all students were on campus in March.
He acknowledged students and university officials might not always see eye-to-eye.
"At the end of the day though I trust that the university will continue to do what is best for the students," Bragg said.