Both houses of the Legislature have passed a bill that would divert dollars for students leaving public schools for private school or homeschooling.
And the governor let go into law without his signature a bill clarifying that strikes against the state by public employees including educators are unlawful. The governor also signed a bill late last week allowing faster expansion of West Virginia's fledgling charter school system.
Add all that up, and it's what West Virginia teachers unions continue to call legislative payback against public educators.
"It's been a retaliatory session," West Virginia Education Association President Dale Lee said today at the Capitol.
The Senate debated and passed the Education Savings Accounts bill today. The passage vote was 20-13, completing legislative action because the bill had already passed the House of Delegates. So this too will go to the governor.
"We urge Governor Justice to swiftly sign this transformational legislation into law, helping generations of West Virginians ensure that their child has access to the education that best suits their unique needs," stated Jason Huffman, executive director of the libertarian-leaning Americans for Prosperity-West Virginia.
House Bill 2013 would establish the "Hope Scholarship" through funds from the state Department of Education to pay $4.600 a year per student for expenses like tuition, tutoring, fees for standardized tests or educational therapies. The expenses would have to be with approved "education service providers."
Some lawmakers have expressed concerns that the taxpayer money could be transferred to private schools allowing discrimination.
"This bill would allow public dollars to support a private institution that discriminates on the basis of sexual orientation," said Senator Richard Lindsay, D-Kanawha.
There were also questions about whether the taxpayer dollars could flow to private schools allowing discrimination of disabled students.
Others said the bill could provide alternatives for students who don't fit into the traditional school system.
Senator Amy Nichole Grady, R-Mason, is an elementary school math teacher. She said she could have gone either way on the education savings accounts. But she reflected on a student from one of her classes who needed extra help. So Grady concluded she would support the bill.
"It could help parents provide something for them that maybe the school system can't," Grady said.
Senator Rollan Roberts, R-Raleigh, also spoke about children who might not fit into the traditional public school system.
Roberts, a pastor who is also administrator of the private school Victory Baptist Academy, said the bill would allow flexibility for families. Roberts sought clarification on whether he should be allowed to vote on the bill and was instructed to vote by virtue of being part of a broader class of private school administrators.
"Every child is special, and every child has needs. It is appropriate for our education system to help those who struggle, including the disabled," Roberts said.
Senate Minority Leader Stephen Baldwin, D-Greenbrier, said that in other states such bills are limited to students with special needs or individualized education programs. West Virginia's bill could encompass all students without focus on those could most benefit, Baldwin said.
"It doesn't target the aid toward the students who need it the most," Baldwin said. "A student who needs it the most could be denied admission in the first place – because they're a problem student because they're disabled because they have a lifestyle that isn't approved of."
The education savings accounts could be used by students who are transferring out of public schools to attend private schools, religious schools or being homeschooled. Also eligible would be students who are just old enough to enroll. The initial cost was estimated to be a little more than $22 million.
But the bill could open up to all West Virginia students already outside the public education system by 2027. State estimates show that could result in a shift of $102,890,453.
The actual cost would depend on factors including how many students are enrolled by then, number of applicants, and the amount of state aid per pupil at the time of implementation and eligibility expansion.
"That money has to come from somewhere in the budget," Lee said. "It's going to come from the education budget; it will take money from public schools. It's the wrong message to send in this session. This session has been about let's see what we can do to destroy public education."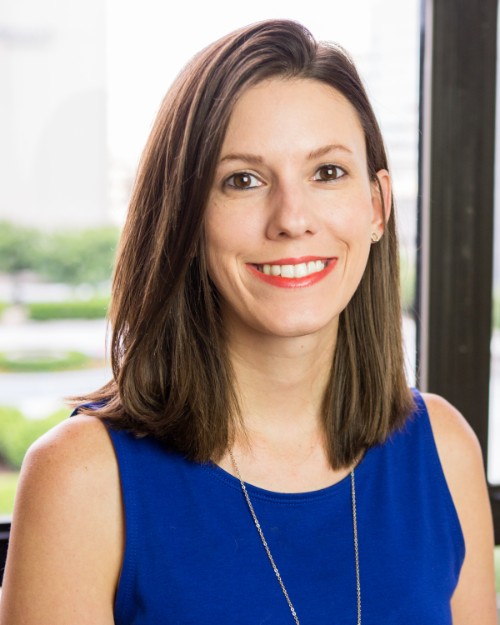 The progressive West Virginia Center on Budget & Policy think tank urged the governor to veto the bill, saying it would be the broadest and likely most costly such program in the country.
"If signed into law, the program would divert hundreds of millions of dollars of education funding to families who already have made the choice to send their children to private school or homeschool — and away from our public schools, where the vast majority of our state's students will learn with fewer resources," stated Kelly Allen, executive director of the center.
The Cardinal Institute, a libertarian-leaning think tank that has supported the education savings accounts bill, cheered its passage.
"Simply put, today is a proud day for West Virginia and will provide hope for generations of children in our state," stated Garrett Ballengee, executive director of the Cardinal Institute for West Virginia Policy.
"As the bill makes its way to Governor Justice's desk, it's important to realize that the Hope Scholarship will give education freedom to every child regardless of a family's income or ZIP code."
Strike bill
The bill dealing with strikes by public employees, which the governor let go into law without his signature, would express that directly in state code: "Public employees in West Virginia have no right, statutory or otherwise, to engage in collective bargaining, mediation or arbitration, and any work stoppage or strike by public employees is hereby declared unlawful."
West Virginia has long recognized strikes by public employees as unlawful, but that's largely been based on interpretations of case law.
The bill also specifies that provisions that normally permit making up time or alternate instruction delivery methods do not apply to work stoppages. The bill says county school boards should withhold pay for each day a teacher participates in a stoppage.
West Virginia teachers went on strike for nine days in 2018 for better wages and stable health insurance. A two-day strike in 2019 was in response to a broad-ranging education bill with a controversial charter schools provision.
"When you're pushed to a point, you're willing to anticipate the consequences and still make that decision," Lee said. "Having a law that says strikes are illegal is redundant because you knew that."
Charter schools
The charter schools bill that the governor signed last week would increase the number that could be approved in a three-year period from three to 10. And it would lay the groundwork for charter schools that would operate virtually.
"It's the wrong thing to do. We should be focusing on public education," Lee said.
Right now, county school boards may authorize a charter school. This bill would add a West Virginia Professional Charter School Board as an authorizer.
Applicants with a rejected charter proposal have 30 days after that to appeal to the state Board of Education.
West Virginia doesn't have any charter schools yet.
Two years ago, West Virginia legislators passed a bill making many changes to the state's education system, including the allowance of charter schools. Teachers unions went on a statewide strike focused on the charter schools provision. After extended disagreement about the details of the bill, lawmakers finally passed it during a special session.
Charter schools would be part of the state's public education system and would be given greater latitude in exchange for the possibility of losing their right to operate if they fail.