On the final day of the regular legislative session, lawmakers completed work on the budget bill.
The House of Delegates passed the budget bill on Friday evening. The Senate then followed suit this afternoon.
The bill trims millions of dollars from what Gov. Jim Justice first proposed, even though the governor and legislative leaders all agree state government is running a financial surplus of more than $200 million.
The budget passed by the Legislature appropriates $4.495 billion to the general fund.
Governor Justice earlier submitted a proposed $4.569 billion general fund budget that reflected his revenue estimate for the coming fiscal year. The Legislature, through bills passed, approved an additional $1.85 million in expenses that the governor hadn't anticipated.
So it comes in $73 million below what the governor proposed.
Finance chairmen in both parties described the budget that passed as a compromise with the other chamber.
Democratic senators were concerned about 1.5 percent cuts to higher education institutions, including West Virginia and Marshall universities. They said the Senate should fight to restore that funding, either by going to conference committee or by holding off until a special session.
"I worked on defending the Senate's position as much as I possibly could. Their cuts into higher education were much heavier than ours were," said Senate Finance Chairman Eric Tarr, R-Putnam.
Tarr went on to say that although higher education institutions are being cut up front, they are reflected in the surplus section of the budget. So if the current trend holds, half of any surplus at the end of this fiscal year goes to state reserves and then the remaining half would pay for prioritized items in the budget surplus section.
"So there's no reason those items in the surplus section would not be paid," Tarr said.
The original House budget did have larger cuts at first to WVU and Marshall, although there were no cuts to other higher education institutions. But the House had proposed all along to restore all the funding through surplus.
Throughout public discussions in the House, there was no apparent hunger to cut higher education. But early versions of the House budget, like the Senate budget, accounted for millions of dollars in a possible personal income tax cut.
That possibility was extinguished on Friday afternoon when delegates voted 0-100 against a tax plan the Senate had passed. Delegates didn't like a shift that sharply raised sales taxes to offset cutting income taxes.
So the reason for leaving a $73 million gap remained confusing.
"It seems like we have a little bit of a shell game going," said Senator Mike Woelfel, D-Cabell.
Woelfel pressed on that issue with Tarr contending that the House would be even harder on higher education.
"Why wouldn't we take some of that $73 million and go fight with the House, regardless of their temperature and advocate for Marshall and West Virginia University to maintain their present level of funding in the general budget?" Woelfel asked.
"Here's what I think you risk, senator," Tarr responded. "I think their position would be a stronger cut just because we sent it back."
Woelfel, who represents communities surrounding Marshall, replied, "For my district, I say let's take the risk and if it fails then they can blame me."
As Tarr continued to say the House of Delegates was responsible for the higher education cuts, Senator Robert Plymale asked for a reason.
"So what is their rationale for the cuts?" asked Plymale, D-Wayne.
Tarr replied, "My impression is that there is more of an emotional attachment to that than practical that we have here with regards to how we're funding.
Referring to the 0-100 House vote on the tax plan, Tarr continued, "I think that is evident from what we saw on PIT."
The House had a calm discussion about the budget on Friday evening with no delegates expressing any desire for further higher education cuts.
When the subject came up in the House, talks with the Senate were blamed.
"So could you tell me why we have to futher reduce Marshall and WVU's budget if we have the surplus to do so?" asked Delegate Lisa Zukoff, D-Marshall.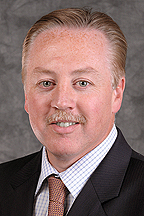 "It's a compromise," responded House Finance Chairman Eric Householder, R-Berkeley.
In response to later questions, Householder noted that WVU still receives $112 million from the state's general fund and that Marshall receives $49 million.
Delegate Brent Boggs of Braxton County, the lead Democrat on the Finance Committee, commented that he was satisfied by the budget bill overall.
"I certainly support the motion. I said when I spoke on the budget when it left the house that I thought it was a good product," Boggs said.
Referring to the Senate, he said, "I was more concerned about what was coming from the other end of the hallway. In the ensuing time that's taken place, there was a lot of concern about how our position would hold. While I wish higher ed was not in the surplus section, I'm glad it's only a small amount."