As part of a focus on economic revitalization in coal and power plant communities, the U.S. Department of Energy has announced $109.5 million in funding meant to support job creation in places affected by the disruption of traditional energy markets.
The White House Interagency Working Group on Coal and Power Plant Communities and Economic Revitalization also selected a new executive director, West Virginia's Brian Anderson, to spearhead efforts to boost the economic potential of coal and power plant communities.
The well-being of coal communities, particularly in Appalachia, has been a recent focus. The United Mine Workers rolled out a set of proposals earlier this week meant to maintain a role for coal and an economic path for communities as the nation's energy supply adapts to climate change.
The Biden administration, on Earth Day, announced a goal of cutting greenhouse gas emissions by half by 2030.
Today's announcements by the Biden administration represent recognition that coal communities have struggled economically as the nation's energy mix has changed to include more renewable sources such as wind, hydro and solar.
The White House's working group on coal and power plant communities delivered a report to President Joe Biden to highlight the initial recommendations to promote economic revitalization, to create jobs that would help workers to thrive, and support hard-hit coal, oil and gas, and power plant communities – across the country.
"The coal and power plant workers who built our nation can play a huge role in making America's clean energy future a reality, and this report outlines just the first steps the Biden Administration is taking to make sure they have those opportunities—right in their communities," stated U.S. Energy Secretary Jennifer Granholm.
"This new DOE funding will help spark next-generation industries that these workers can not only participate in, but lead, and I look forward to working together on investments and strategies that empower, revitalize, and retain and create jobs in our energy communities."
Senator Joe Manchin, D-W.Va., has made a series of appearances this week to discuss West Virginia's position in the changing energy economy. In several of those events, Manchin has emphasized the possibilities of carbon capture technology, which allows the carbon dioxide produced from burning fossil fuels be stored or used in manufacturing. So far, the strategy hasn't been widely financially feasible.
MORE: Biden aims to cut greenhouse gases by half, Manchin explores tech possibilities and Morrisey aims to fight.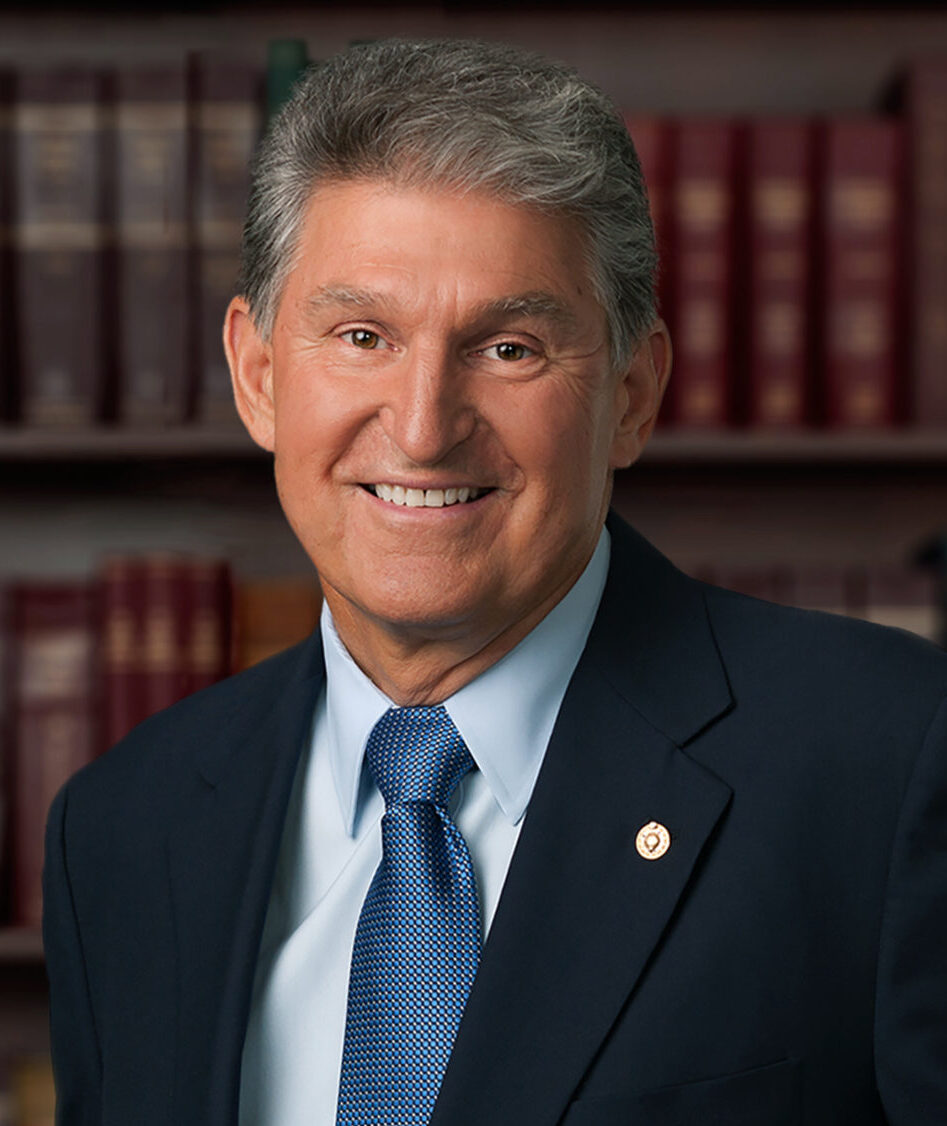 "For generations, our coal miners have sacrificed their health and safety to mine the coal that forged the steel and provided the power that made the United States the greatest nation in the world," Manchin stated today.
"I am encouraged to see President Biden acknowledge these contributions and start to allocate the resources that will be required to reinvest in these communities who have suffered huge job losses."
The Department of Energy announced $109.5 million in funding for projects meant to promote next-generation industries to retain and create jobs directly in energy communities:
• $75 million in funding to engineer carbon capture projects – This funding will support customized engineering designs to install carbon capture and storage technology for power and industrial plants. Retrofitting with carbon capture technology could employ a similar workforce that exists today in energy communities and position American industry to compete in a global economy that is rapidly turning toward decarbonization.
• $19.5 million in funding awards for critical mineral extraction from coal and associated waste streams – Critical minerals are vital to the manufacture of batteries, magnets, and other important components for making electric vehicles (EV) and other clean energy technology. Coal communities and workers could be well-positioned to see new industrial jobs extracting critical materials from the waste left behind by coal mining and coal power plants in many areas.
$15 million for geothermal energy research projects at West Virginia University and Sandia National Laboratories – DOE will provide up to $15 million for two projects to help drive down costs and risks associated with the discovery of new geothermal resources for power production and heating-cooling. West Virginia University will use the funding to explore year-round deep-direct use heating and cooling on campus in preparation for the 2027 planned closure of the existing coal-fired cogeneration plant that supplies steam for the school.
The interagency working group also identified nearly $38 billion in existing federal funding that could be accessed by energy communities for infrastructure, environmental remediation, union job creation, community revitalization, and jobs well-suited to support hard-hit energy communities.
"I applaud today's funding announcements for innovative technologies to tackle climate change and provide new opportunities for these hard-hit areas," Manchin stated.
"In addition, the up to $15 million investment in important research conducted at West Virginia University is a small but first step in the right direction and I will continue working with the Administration to ensure additional, significant investments throughout West Virginia to provide meaningful opportunity and economic growth."
In a press conference with West Virginia reporters at mid-week, Manchin alluded to White House efforts to focus on areas hardest hit by the changing economy. He hinted that there would be representation with strong knowledge of West Virginia's challenges.
Looking back, that appears to have been a reference to Anderson's position that was announced today to lead the White House's working group on coal communities.
A longtime resident of West Virginia and a descendant of coal miners, Anderson serves as director of DOE's National Energy Technology Laboratory, including facilities in Morgantown.
"It is a great honor to be named executive director of this essential effort," Anderson stated.
"I am excited to immediately begin this important work, reaching across the agencies of the federal government to ensure that the economies of traditional energy and power plant communities are strengthened, and my first priority will be to engage people where they work and live so that these hard hit communities have a hand in developing opportunities and solutions for their future."
Senator Shelley Moore Capito, R-W.Va., praised the selection of Anderson during an appearance today on MetroNews' "Talkline."
"I'm glad Brian's going to be heading up this committee. He's a West Virginian. He understands what's happening here," Capito said.
Capito said she is still assessing the initial findings of The White House Interagency Working Group on Coal and Power Plant Communities and Economic Revitalization. Generally, she said on "Talkline" that she would like to see tangible progress, rather than abstract concepts.
The senator made reference not only to the economic struggles of coalfield communities but also to the political landscape. West Virginia voted overwhelmingly against Biden in the most recent presidential election.
"I will say, they recognize not just where the economic problems have been but where the political problems are as well," Capito said.