West Virginia Democratic Party Chairwoman Belinda Biafore aired out a controversy over affirmative action this week with top elected leaders including Senate Minority Leader Stephen Baldwin and House Minority Leader Doug Skaff, who asked for her apology.
The Hill, which covers national politics, first reported on the meeting and alluded to the possibility of Biafore's ouster.
Delegate Mike Pushkin, D-Kanawha, publicly expressed support for new leadership on Wednesday. "It is time for a change. It's not working, and it's time for a change," he said. "I'm ready for a change."
In a telephone conversation with MetroNews this morning, Biafore did not indicate any plan to step aside. Her term continues into 2022. She confirmed the meeting with Baldwin and Skaff, and described conversations with others in the party. She did not allude to plans to make a public apology.
Biafore is subject to a credential hearing next Tuesday before the Democratic National Committee over the circumstances of her election to the position in 2020. She first became party chair in 2015 after serving as vice chairwoman since 2004.
In public comments, Biafore said she wants to move forward.
"This is a time when Democrats need to come together and start looking at candidates and start looking at positive things to make this party better. We think the things we've been doing work towards that," she said.
"I'm excited that we have an affirmative action committee and that we're working together."
Turmoil erupted following a raucous livestreamed meeting last week to establish an affirmative action plan for the state party. Members of a newly-established Affirmative Action Committee complained that they were stonewalled and didn't get a chance to actually form the plan that was being submitted to the Democratic National Committee.
Democrats used words like "egregious treatment" and "disrespect" to describe what happened.
Biafore has essentially called the plan a placeholder that needed to be submitted on deadline, and she has said it can still be altered. She said the Affirmative Action Committee has meetings scheduled June 21 and 22, and she will offer any support that is needed.
Hollis Lewis, the co-chairman of the Affirmative Action Committee, also described those upcoming meetings today. Lewis several times has pressed for the concrete steps of actually participating in the state party's affirmative action plan.
"And I have had a chance to talk to Ms. Biafore. Hopefully we can get everything resolved soon," he said.
Baldwin, D-Greenbrier, said he voted against acceptance of the plan because he is so concerned about the way it came together. He underscored that point in this week's meeting with Biafore.
"My message was simple," he wrote in an email. "The process and behavior exhibited in the executive committee meeting the previous week was unacceptable. (I voted against accepting the affirmative action plan on Friday because it was not written by the subcommittee responsible for it.)
"She was apologetic, and I asked if she would make amends with the involved members and the party at large. She said she absolutely intended to do that."
Baldwin indicated different viewpoints are to be expected, and he said leaders need to demonstrate their awareness of that.
"The Democratic Party is a big tent. We value diversity. That must be reflected in our practices,  structures, and interactions," he said. "Especially by our leaders."
Skaff told The Hill that the leaders asked Biafore to apologize for how the plan was approved and handled.
"We asked her to start with apologizing for the way that meeting happened," he said. "And encouraged her to reach out individually to all members of the Affirmative Action Committee and apologize and schedule a face to face so we can learn from this and move forward to represent all our constituent groups."
Democrats for decades represented West Virginia's dominant political party. That has changed dramatically in recent years. In the 2020 electoral cycle, Republicans captured all elected executive branch offices for the first time in years and supermajorities in both chambers of the Legislature.
That resulted in some chatter about Biafore's role with the party, but there was no immediate change.
Pushkin, speaking on "580 Live," offered a sports metaphor to say coaches wind up on the hot seat when they've had a few losing seasons in a row. "Worse than having a losing season is when you lose the locker room. When you lose the locker room, it's time for a change."
Following last week's meeting, Delegate Kayla Young was among those expressing deep concern about what happened.
"I'm really sad by what I saw last night. I'm not happy, and I do hope changes will be made," said Young, D-Kanawha. "We should be a party that lifts up everybody, and that's not what we did last night."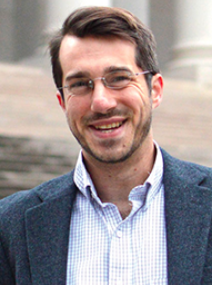 Sam Brown Petsonk, a lawyer who ran as the Democrats' nominee for Attorney General last electoral cycle, also expressed disappointment about the actions of last week's executive committee meeting.
"I share the concerns," Petsonk said last week. "The simple point that not only is it objectionable, but the action the committee took was at odds with the committee's own bylaws."