State lawmakers gave final approval to a bill Saturday that would restrict abortions sought because of a disability.
As amended by the House of Delegates, SB 468 would prohibit licensed medical professionals from performing an abortion if it's because of a disability unless there is a medical emergency or a non-medically viable fetus. Medical providers who violate the policy would be subject to discipline from licensure boards.
Delegates passed the bill 81-17 after almost 90 minutes of debate. The state Senate had already passed a version of the bill, but because delegates amended it senators needed to concur or reject the latest version. Senators agreed to changes just minutes before midnight Saturday, completing the legislation.
The bill is titled the "Unborn Child with Down Syndrome Protection and Education Act," but it would apply more broadly to other disabilities.
"This is about science and morality," said Delegate Kayla Kessinger, R-Fayette. "It's about when does life begin and whether or not it has value. Those are the only two questions you have to ask yourself. Do you believe life is present in the womb and do you believe it has value?"
Delegate Barbara Fleischauer, D-Monongalia, said the bill is an example of government overreach.
"I just think this is wrong legislation, that women should not be compelled," she said. "I think it should be up to women and families to make the decision about whether they're going to bear a child or not. This bill is the government interfering in our decisions."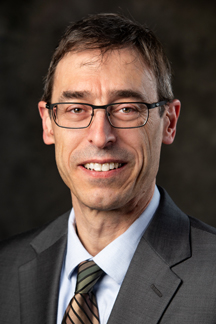 Delegate Evan Hansen, D-Monongalia, said the bill is another step in chipping away at abortion access.
"This ban doesn't make our state a better place for any child with a disability. But what it does do is it creates government overreach into personal family medical decisions," he said.
"I think we've already firmly established that this bill is not just about Down Syndrome. It's about a broad range of disabilities and diagnoses, and that includes some pretty devastating disabilities and diagnoses that can lead to painful death early in life. You may know during the pregnancy that if you follow through and have this baby, that baby is not going to live very long. They're going to live a painful life, and they're going to die young."
He concluded, "the justification for this bill is just a distraction from the real goal, which is to ban all abortion in West Virginia. It's just another attempt to restrict access even further."
Another abortion bill, one to ban terminating pregnancies after 15 weeks, earlier passed the House of Delegates on Feb. 15 but was not taken up in the state Senate until Friday.
The bill was unexpectedly taken up in the Senate Judiciary Committee on Friday afternoon, passed in a matter of minutes with no debate, lifted from its second Senate Judiciary Committee assignment and read a first time on the Senate floor.
Senators have added a delayed effective date of March, 2023, to allow more time for the U.S. Supreme Court's review of a very similar law in Mississippi. "The reason for that addition is there is litigation pending in the United States Supreme Court regarding whether this law, the 15-week-abortion ban as it's known, is constitutional," the committee's counsel told members of Senate Health.
"So the thought is that the delayed effective date would give time for the United States Supreme Court to render its decision. And if that were to come down in favor of the 15-week abortion ban, then this law would go into effect and nothing would need to be done. But if not it would give time for the Legislature to subsequently act regarding this statute."