CHARLESTON, W.Va. — Kanawha County parent Craig Bowden says he wants to make sure the state Board of Education enforces a new camera law that makes it easier to detect abuse in special education classrooms.
Bowden, during Wednesday's board meeting, displayed a photo of his 9 year old son Trenton who was abused by his teacher at Holz Elementary School in Charleston last September.
SB 261, which was signed into law by Gov. Jim Justice last month, calls for more frequent viewing of classroom video. A school administrator is required to review the video for no less than 15 minutes, no less than every 90 days.
Bowden said there can be consequences if the law isn't carried out.
"If incidents continue to happen and they don't use this discretion, one of the things that will probably happen is that the Legislature will tell them how to use this discretion," he said.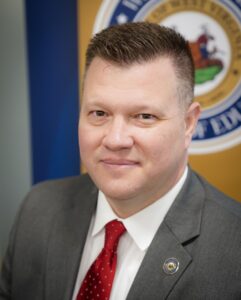 Under the new law, the school system is also allowed to release classroom video to attorneys representing students and their families and to investigators.
"We will ask the board for their support. We do believe they have this tool available to them," said state Schools Superintendent Clayton Burch.
Burch said the advanced technology will become part of their principal training.
"This is one of those pieces that we believe now needs to be embedded into our principal training, not only for new and inspiring, but our current principals.
State BOE member Debra Sullivan, a former school principal, said technology can only do so much to protect students. She said it's about always having a set of eyes and ears in the classroom.
"If it was a tool that could be used more frequently, then great, but short of that, just walk around. Principals should walk around. Other school personnel should not be in the dark either about what is going on in one another's classrooms," she said.
Bowden's son's teacher at the time, Nancy Boggs, 66, is currently awaiting trial on 23 counts of battery and one count of verbal abuse of noncommunicative child. Boggs resigned her teaching position in Nov. 2021.
Bowden previously told lawmakers video showed his son and two other children being slapped across the face and having their heads slammed on desks. Some students were thrown to the floor and one student was forced to eat lunch on the bathroom floor.
Sullivan told Bowden the abuse should've never happened.
"I am heart sick for your child, for Trent and for your family," she said. "I'm certain that your activism will make a difference, not just for your child, but for all of our West Virginia children."
HB 4600, which was also signed by the governor this year, would make it a felony for a person in a position of trust to verbally or physically abuse a disabled child, or to neglect to report abuse they witness.