Congressman Alex Mooney has a 15-point lead over fellow Republican incumbent David McKinley among likely voters in West Virginia's newly-formed 2nd Congressional District, according to the latest edition of the MetroNews West Virginia Poll.
Mooney has ridden the strength of an endorsement by Donald Trump, plus the growing population of his base in the Eastern Panhandle.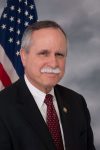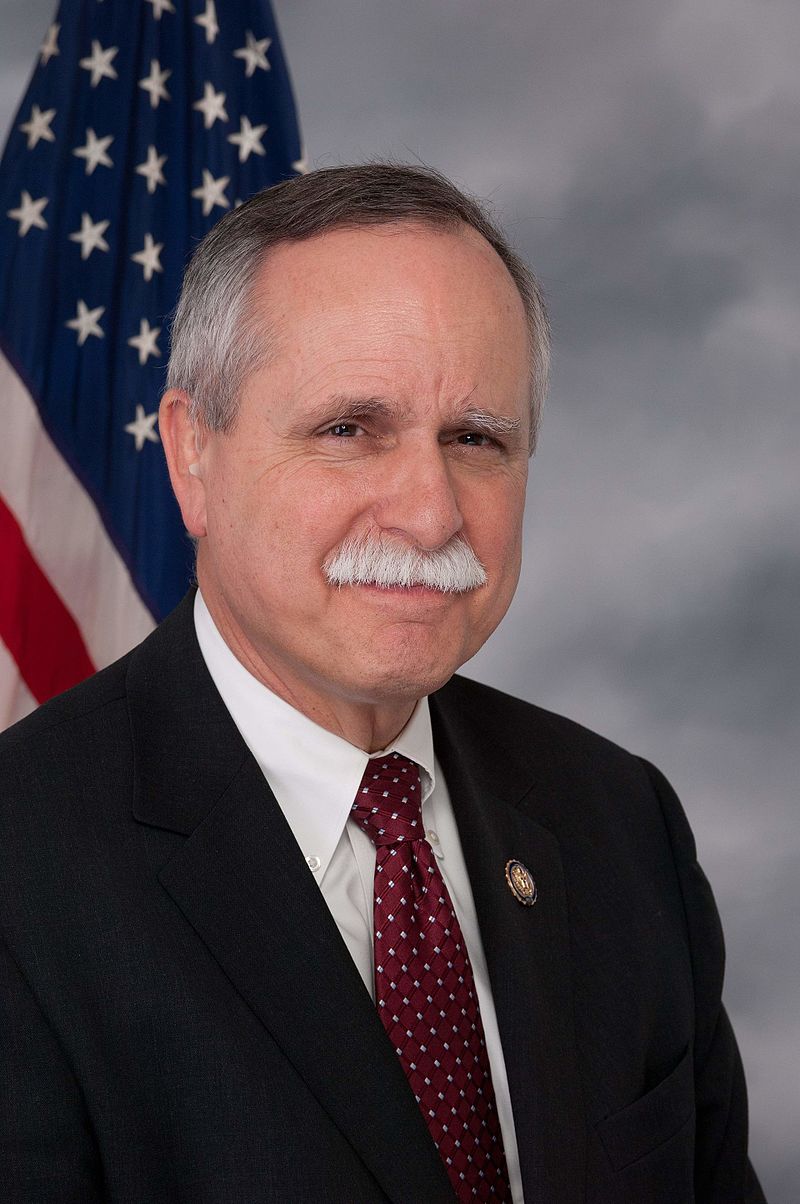 McKinley has been trying to counter with his own endorsements by Gov. Jim Justice, a Republican, and Senator Joe Manchin, a Democrat. McKinley also has been touting benefits of the $1.2 trillion congressional infrastructure bill.
The poll shows Mooney leads 48 percent to 33 percent over McKinley, while GOP candidates Mike Seckman of West Union received 3 percent; Rhonda Hercules of Wheeling got 2 percent; and Susan Buchser-Lochocki of Morgantown received 1 percent. Thirteen percent were undecided.
The poll by Research America Inc. on behalf of West Virginia MetroNews asked preferences among 350 likely Republican voters and independents in the current Primary Election.
Rex Repass, president of Research America, analyzed the poll results today on MetroNews "TalkLine" with Hoppy Kercheval.
"Former president Donald Trump's endorsement of Mooney and likely voters in the Eastern Panhandle appear to be delivering the Republican nomination for West Virginia's new second district seat to Mooney," Repass stated in advance of that radio appearance. "Mooney has a 41 point lead over McKinley among voters in the Eastern Panhandle."
In addition to Mooney's electoral support in his home area, his lead is statistically significant among men, older voters, high income voters, and self-described conservative voters, Repass added.
A decline in West Virginia's population between 2010 and 2020 reduced the state's congressional districts from three to two, setting up a collision between incumbents Mooney and McKinley in northern counties. The state's other Republican congressional incumbent, Carol Miller, is running for re-election in the redistricted southern counties.
McKinley, a Wheeling resident, has served in Congress since 2011, representing what had been West Virginia's 1st Congressional District. Mooney, a Charles town resident, has been elected for what was the 2nd Congressional District since 2015.
"McKinley has a 16-point lead over Mooney in West Virginia's Northern Panhandle, but not enough to close Mooney's gap in his home area," Repass said.
What does the MetroNews West Virginia Poll in the race for the Republican nomination in Congressional District No. 2 indicate? Rex Repass, Research America, provides those figures to @HoppyKercheval. WATCH: https://t.co/yCFQ3nDJuy pic.twitter.com/atxRPjmaCf

— MetroNews (@WVMetroNews) May 6, 2022
McKinley appeared with Governor Justice this week for an economic development announcement in Wheeling. Justice, a longtime friend and supporter of Trump, said the former president made a mistake with his Mooney endorsement. "This man (McKinley) is the man you want," Justice said.
Trump, in turn, released a recent statement in support of McKinley and spoke for Mooney during a rally conducted by telephone. "We have to make sure that we vote for this great gentleman," Trump said. "A friend of mine, and really a warrior in every sense of the way."
Trump's influence in an Ohio GOP Senate race pushed "Hillbilly Elegy" author J.D. Vance from a straggling position into an Election Day winner this week.
Mooney and McKinley appeared together in studio Thursday to discuss issues ranging from infrastructure to immigration policy to energy on "Talkline."
Mooney has been dogged by congressional ethics investigations of his use of campaign and taxpayer funds. He denied wrongdoing during the "Talkline" appearance this week.
"Look the Office of Congressional Ethics, the reports are full of misrepresentations and unsupported allegations. I'm not going to get into every detail," he said, "but I am working with the ethics committee, the standing ethics committee. I'm cooperating with them to answer their questions about all these things."
Republicans are widely expected to have a major electoral advantage to take back Congress this year. The current Republican congressional leader, Kevin McCarthy, has been in waves of recent controversy.
Both McKinley and Mooney said on "Talkline" that their vote would be for McCarthy as House Speaker if they are elected to return to Congress, although Mooney kept options open.
"Yes," McKinley said of McCarthy, a Republican from California.
"Probably," said Mooney. "Depends on who else is running."
More polling factors in the race between McKinley and Mooney:
Mooney has a 41 percentage point lead over McKinley in the Eastern Panhandle, the area surrounding Mooney's home in Charles Town.
McKinley's lead in the Northern Panhandle, his home area, is only 16 percentage points.
Mooney's other areas with significantly more support over McKinley include: a) males (55% support Mooney), b) voters age 50+ (55% support Mooney c) conservative voters (55% support Mooney, and d) high income voters (69% support Mooney)
In addition to Northern Panhandle voters, McKinley's greatest area of strength is among young voters aged 18-29 (53% support McKinley.)
The number of registered voters in the poll who say they are likely to vote on May 10 is significantly greater in the Eastern Panhandle than in the Northern Panhandle.
Job approval ratings are often a surrogate for electoral support. That is, the higher the job approval rating, the more likely that office seeker will win. Mooney's job approval rating is 57 percent. McKinley's job approval rating is 46 percent. Governor Justice has the highest approval rating among names tested in the 2nd Congressional District. The lowest job approval rating is for President Joe Biden at 9 percent.
Methodology Statement                              
Results of this edition of MetroNews West Virginia Poll are based on interviews conducted between April 28 and May 4, 2022 with a sample of 350 West Virginia registered Republican and Independent voters who said they would opt for a Republican Ballot for the May 10 primary election in the state's newly formed Second Congressional District. Data collection was completed online and by telephone with purchased sample of registered voters who are likely to vote in primary elections.
Likely voters in all counties representing West Virginia's new Second Congressional District were sampled, screened for near certainty that plan to vote in next week's primary election.
When using sample of registered voters and hybrid data collection (online and telephone) it is not appropriate to apply a probability-based margin of error to interviews completed. However, applying statistical tests of significance to each question asked at the 95 percent confidence interval yields an overall statistical error of +/- 5.2 percentage points based on the 350 interviews. The 95 percent confidence interval varies by question.
The purpose of the West Virginia Poll is to provide a snapshot of opinion and timely voter views in the Mountain State. The media sponsor of the West Virginia Poll is MetroNews Radio Network.
The MetroNews West Virginia Poll is a non-partisan survey of public opinion conducted by Research America Inc. The West Virginia Poll has been directed by Rex Repass and conducted periodically since January 21, 1980. The name The West Virginia Poll is a trademark owned by Research America Inc; all rights reserved.