HUNTINGTON, W.Va. — Food pantries in West Virginia say they're prepared to help supply families with baby formula if they had the products in stock.
Cyndi Kirkhart, CEO of Facing Hunger Foodbank in Huntington, told MetroNews Thursday they haven't received any type of outreach on that front.
"We really have not been identified as a resource for baby formula and baby items because we typically don't get those products donated very often," Kirkhart said.
Kirkhart predicts families will need their help if the shortage worsens.
"I do expect in the next couple of weeks when all resources have been exhausted that we'll start to get that outreach," she said.
The U.S. House of Representatives on Wednesday approved two pieces of legislation aimed at addressing the formula shortage. One bill would allow more formula to be purchased with money from the federal WIC (Women, Children and Infants) program for low-income families. The House also approved a measure to spend $28 million dollars to help the FDA increase formula supply.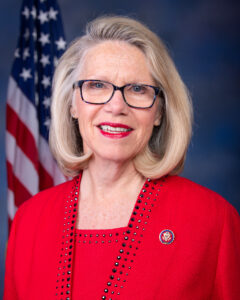 Third District Congresswoman Carol Miller (R-W.Va.) voted against the FDA related bill.
"Why would you want to throw $28 million at a problem when they already have millions of dollars to work on it? It's another 'here's some more money, let me take it out of your pocket.' It wasn't necessary," Miller said on Thursday's MetroNews "Talkline."
Both bills now head to the Senate.
Miller said she sent a letter with several members of Congress to the Biden administration to push for more relief.
"When you cannot feed your child, that is the most basic problem you could possibly have and the government just did not step up to do what they should've done," she said.
When you cannot feed your child, that is the most basic problem you could possibly have.

The Biden Administration needs to have a plan to make sure this never happens again.

Listen to my comments on Biden's unacceptable baby formula crisis on @WVMetroNews with @DaveWilsonMN: pic.twitter.com/qxXGF4v638

— Rep. Carol Miller (@RepCarolMiller) May 19, 2022
Meanwhile, West Virginia parents have been driving many miles, spending money on high gas prices, crossing state lines or visiting dozens of stores in search of formula for their infants. Others are turning to the Internet for help.
The Better Business Bureau is now warning parents of online scammers.
President Joe Biden on Wednesday invoked the Defense Production Act to order manufacturers that make some of the key ingredients in baby formulas to prioritize orders from formula companies.
The President is also using military assets to help by ordering the use of Defense Department aircraft to import formula from overseas, dubbing the move "Operation Fly Formula."
Formula manufacturer Abbott has already started importing from Ireland after the FDA relaxed import rules on Monday. The FDA reached a deal with Abbott to re-open their Michigan facility that was closed because dangerous bacteria was found on-site.
Still, formula won't arrive on shelves in bulk until next month. Kirkhart said her food pantry will be ready to help if the crisis worsens.
"Certainly we're keeping our eye on if we do have any available resources or if there is any access we can gain to help our folks in need, we'll do that," she said.
Earlier this week, House Majority Leader Amy Summers (R-Taylor) told MetroNews state leaders can't do much to address the problem and that it's up to the federal government to act.