Finances for the Public Employees Insurance Agency are not great right now.
Investments are down and medical claims are up. So the agency is expecting to end the fiscal year with a deficit of $107 million.
Gov. Jim Justice has consistently said there will be no PEIA premium increases on his watch. So agency officials are anticipating another infusion of reserve money to shore up the plan next year.
But that leaves a question about whether this is just a particularly difficult year and what will happen under the next governor set to take office in a little more than two years.
West Virginia teachers went on strike in 2018 over a combination of issues, saying their pay had not kept pace with rising costs including health insurance. Justice established a PEIA Task Force that never had recommendations implemented, and the governor intervened by pledging a $150 million reserve fund to assure less strain and fewer swings.
More use of reserves will help the agency's financial situation in the short term, PEIA Director Jason Haught said at a Finance Board meeting Thursday afternoon.
"At this point, we will be looking for a higher number of dollars in the transfer to the PEIA state fund than we currently had forecast," Haught said in response to a question about longer-term outlook. "We're going to need obviously additional dollars from the state to be transferred over."
A report reflecting 10 months into the fiscal year, showed that PEIA is a little more than $37 million behind budget in terms of its anticipated revenue. And on expenses, the agency is more than $24 million behind.
So the bottom line is almost $61 million behind budget before the fiscal year has concluded.
"These are some very unfavorable numbers," Haught told Finance Board members.
A couple of issues stand out. The agency invests the money it has on hand, and some years that has paid off with additional cushion. But this year the agency is $21.5 million down on investments.
Meanwhile, the agency has been paying out $43 million more than anticipated on medical claims this year along with $11.3 million more than expected on prescription drug claims.
"We haven't seen these types of numbers in some years," Haught said.
Haught said the agency is spending down its reserves a little more aggressively than planned.
PEIA has been subject to downturns in the market reflected in the rest of the economy, Dave Bond of Continuing Care Actuaries told members of the PEIA Finance Board that reserves help in tough times.
"All I can say about reserves is, there was a time when PEIA was run on a cash basis and we didn't have any reserves. Why do we have reserves? We have reserves for challenging times. Certainly post-pandemic is challenging to us."
He continued, "We've been hit by a couple of things, the pandemic delayed services and made services more intense. We're seeing utilization go up, we're seeing costs go up. Our providers are also under inflationary pressures as far as their workforce, all kinds of shortages in healthcare. So healthcare financing has always been a series of patterns. This will not continue. I don't know when it's going to end."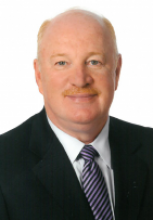 Dale Lee, president of the West Virginia Education Association, asked a series of questions to PEIA officials about what to expect in coming years.
Haught cited Governor Justice's promise, saying "We will not be expecting any premium increases while he is in office." But he said, "After that period we will be sitting down to determine the financing after Governor Justice's term as governor."
Lee responded, "My fear is — and I appreciate Governor Justice doing the things necessary to prevent premiums from going up — but my fear is the next governor is not going to have a choice and you're be hit with double digit premium increases rather than smaller increases as the years go along."
Haught agreed that is a concern and under examination.
Lee again focused on the years to come, saying they are likely to be difficult.
"I'm not here to say that the employees should never have a premium increase. I don't live in a dream world," Lee said. "But the sooner we take a look at this and provide that funding source in the general fund, in the budget, the better we're going to be able to get ahold of things and work for solutions."