Morgantown resident Corey Kimble had planned to use West Virginia's new Hope Scholarship for his daughters' private school costs this year. Suddenly, following a court ruling this week, that won't be possible.
"It was disappointing," Kimble said, pausing to process the situation that suddenly changed. "It was not something that we ever felt entitled to. We never expected somebody to go out and fund our kids. But when we had the opportunity to do so we thought 'What a blessing.' That was pulled out from under us with just over a little month until school starts."
How are families handling the news about Judge Tabit's announcement deeming the Hope Scholarship unconstitutional? Corey Kimble, a Morgantown resident, discusses with @HoppyKercheval the announcement. WATCH: https://t.co/yCFQ3nDJuy pic.twitter.com/SyHPPVYt1p

— MetroNews (@WVMetroNews) July 7, 2022
On Wednesday, Kanawha Circuit Judge Joanna Tabit concluded that the scholarship program meant to provide state funds for students leaving the public school system runs afoul of the state Constitution. Tabit ruled the Hope Scholarship program is null and void.
The plaintiffs argued that Hope Scholarship violates the state Constitution's Article XII, Section 1 duty to provide for "for a thorough and efficient system of free schools." They contended that means the Legislature can't "exceed this mandate by publicly funding private education outside the system of free schools."
The judge agreed.
"I'm granting preliminary and permanent injunctive relief, enjoining the state from implementing that statute," Tabit said at the end of the hearing.
More than 3,000 students who had been awarded the scholarship to be used for education expenses this fall now must make other plans.
The scholarship amount varies each school year. For the 2022-23 year, it will be $4,298.60.
So the total amount of public funding so far would be about $13 million.
Allowable expenses may be for individual classes or extracurricular activities; tuition and fees at participating schools; tutoring (except not by a member of the student's family); fees for national standardized tests; fees for after-school or summer programs; educational services and therapies and more.
Kimble said the family's younger daughter thrived in a private school, and an older daughter had remained in public school. The family had wanted to use the Hope Scholarship to help with the financial costs of uniting the sisters at private school this fall. "We just wished we could send them to the same school," Kimble said.
The Legislature passed and the governor then signed a bill establishing the Hope Scholarships in 2021, providing money for students leaving the public school system to use for a variety of financial costs.  West Virginia's program also allows students old enough to enter the school system for the first time to be eligible immediately.
The conservative publication the Federalist concluded "West Virginia just passed the nation's broadest school choice law." That's because eligibility in other states with similar programs is more narrowly defined.
The Hope Scholarship was run through the West Virginia Treasurer's Office, which screened and approved applications.
State Treasurer Riley Moore, a Republican, today expressed disappointment for the families who thought they were getting the scholarship support. The first round of financial distribution would have started August 15, he said.
"So many West Virginians had signed up for this, three thousand students," Moore said today on "Talkline."
"Now all these families may have to change their plans in how they're going to educate their children at the last minute here. My office and board that administers the program, we have to now halt all operations around it. We are in the process of communicating the news of the injunction to all the Hope Scholarship students and potential applicants."
Judge Joanna Tabit stated yesterday that the Hope Scholarship was unconstitutional while granting preliminary and permanent injunction. @RileyMooreWV discusses the legal battle with the Hope Scholarship with @HoppyKercheval. WATCH: https://t.co/yCFQ3nm85Y pic.twitter.com/qZRdYhZv7F

— MetroNews (@WVMetroNews) July 7, 2022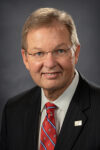 Delegate Larry Pack, R-Kanawha, also described the ruling as disappointing and alluded to a likely appeal. "We believe it was constitutional," Pack said today on "580 Live" on WCHS Radio. "We look forward to prevailing at a higher level."
The plaintiffs contended the Legislature intended to establish a publicly-funded system or private education, separate from public education — with a separate board, no academic requirements, and fewer antidiscrimination requirement.
They argued that separate program is unconstitutional and would provide "a monetary incentive for students to leave the public school system, depleting public school budgets that are significantly based on enrollment."
"Public taxpayer funds cannot constitutionally be diverted or siphoned off into private education or into private hands because Article 12 of the state constitution provides for a free and public education to our students," said Jack Tinney, an attorney who represented parents who challenged the constitutionality of the Hope Scholarship.
What is Jack Tinney's, Attorney & Co-Counsel for the parents who challenged the Hope Scholarship, reaction to Judge Tabit's decision on the Hope Scholarship? Tinney discusses this with @HoppyKercheval. WATCH: https://t.co/yCFQ3nDJuy pic.twitter.com/G0cYeYoAIt

— MetroNews (@WVMetroNews) July 7, 2022
Fred Albert, president of the American Federation of Teachers-West Virginia, agreed with the ruling and contends the Hope Scholarship is unconstitutional.
"This was a case brought by parents who want to preserve public education and the funding for public education," Albert said on "580 Live."  "That's what we need to do is fully fund our public schools."
He went on to say, "We all have choices to make. We have public schools that have lots of great services for our students and our families and then we have private schools. But if I'm going to choose to go to a private school or home school my children, I would not expect my tax dollars to provide those resources."
Kimble said his family will adjust without the scholarship, but he's sorry to not have the resource.
"We have to gameplan. I have to sit down with my wife, and we have to talk it over. What are we going to do? Do we have to change our plans? How are we going to be able to do this? Take a look at the budget. Are we able to sacrifice more? Can we make this work?
"It's not something we would have entertained before the scholarship, but now that we have it many people — over 3,000 students — decided they would take advantage of the program. And I'm sure many of the families were like us, never even dreamed of sending their kids to private school but now had the opportunity to do so, so they followed through with it and now with a short amount of time left they have to gameplan, strategize and figure out what to do now."