LESLIE, W.Va. — It was a beautiful sunny day when a Virginia woman and her daughter decided to take a walk near their mother's home in Greenbrier County. They never returned because a tree snapped and collapsed on top of them.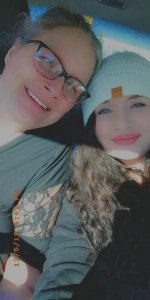 Amethyst Russell, 26, and Ariana Gerber, 3, both of Chesapeake, Va., died Sunday while walking along Slate Dump Hill Road in Leslie with other family members. They were in town for a family reunion over the 4th of July weekend.
"I guess the tree had gotten broken in a previous storm or something, the limbs were just hanging there and it finally decided to fall at the wrong time," Russell's mother Karen Russell told MetroNews Thursday.
Amethyst Russell tried to save her daughter by pushing her out of harm's way.
"She heard a noise and tried to shove her daughter, but the tree branch was too huge," her mother said.
First responders rushed Russell and Gerber to Greenbrier Valley Medical Center, but by the time they got there, it was too late to save them.
"They said that their deaths were most likely instantaneous," Karen Russell said.
The family is now asking for donations to help pay for funeral expenses. Karen Russell is a disabled veteran who lives on a fixed income and said she wasn't expecting to bury her daughter and granddaughter.
"We've got a little bit of money raised already, but with me being on a fixed income, it's just really hard to come up with almost $12,000 for two funerals," she said.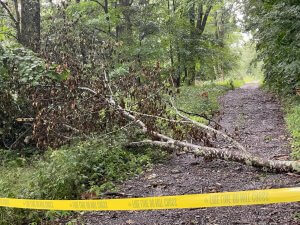 Amethyst was known to the family as "Amy."
"Amy was the best mother," Karen Russell said. "Her daughter Ariana was so smart. She was learning to count and she loved to dance. She said she wanted to be a ballerina."
Russell said her daughter drove for Uber and just graduated with her associates degree in cyber security at Tidewater Community College in Norfolk, Va.
"From the messages I've got, she's helped so many people. She stood up for what she believed in. She was a very strong woman," her mother said.
Gerber would've celebrated her 4th birthday this Saturday.
Funeral services for Russell and Gerber will be held Saturday and Sunday at Simons-Coleman Funeral Home in Richwood. A viewing takes place from 6-8 p.m. Saturday and a service will be held at 3 p.m. Sunday.