CHARLESTON, W.Va. — Gov. Jim Justice is calling the National Guard in to help with staffing shortages at the state's regional jails and prisons.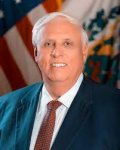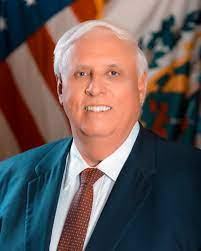 Justice issued a state of emergency Thursday that will deploy Guard members for up a year.
"It's really important we do this right now or we're going to end up with a bad situation and it could end up really bad," Justice said at Thursday's media briefing.
According to the governor's office, the correctional officer vacancy rate at the Potomac Highlands Regional Jail in Hampshire County is 64%. The Vicki Douglas Juvenile Center in Berkeley County is close behind at 61%.
MORE Read state of emergency executive order here
"The West Virginia Department of Homeland Security greatly appreciates the Governor's swift action so that the Division of Corrections and Rehabilitation can continue to ensure the safety and security of those inside our facilities," state Department of Homeland Security Deputy General Counsel Morgan Switzer said. "The Governor and Homeland Security share a central commitment to public safety, and we will continue to work together to honor that commitment. If you or someone you know is interested in learning more about a career with the Department of Homeland Security, Division of Corrections and Rehabilitation, please visit the career tab located at www.dcr.wv.gov to learn about upcoming recruitment events."
Justice said he was disappointed when state lawmakers failed to approve a locality pay raise bill during this year's regular legislative session.
"Of course, we will continue to work with all stakeholders moving forward to perfect the legislation, get it reintroduced, and, ultimately, get it across the finish line, but we need to do something to address the staffing shortages in our jails right now" Justice said in a news release that came out following the briefing. "These are critical positions and if numbers continue to dip, failure to act could become a safety concern. That's why I'm taking action and calling this State of Emergency now."
An entry level correctional officer in West Virginia makes just more than $33,000 a year. It's higher in surrounding states from $34,000 to $43,000.
Justice didn't have a lot of details Thursday about the how the Guard would be used. He said state Adjutant General Bill Crane and the state Division of Corrections and Rehabilitation would finalize a plan.
The vacancy problem, which has been around for years, has gotten worse with the employment shakeup caused by the COVID-19 pandemic.
DCR Chief of Staff Brad Douglas told a group of state lawmakers in April the overall CO vacancy rate in the state was at 29% and it 24% for all staff in the entire DCR.
According to Douglas, the DCR seemed to be making progress with vacancies in 2018 after several developments including three consecutive years of targeted pay raises along with the average 5% pay increases other state workers have received, but then the pandemic hit. Douglas said that changed everything in the world of hiring.
"We're in a different universe now," Douglas said.
Police officers with the state Division of Natural Resources have been filling some vacancies in the jails and prisons since earlier this year.
"At any given time we have at least 18 officers working on their days off," said DNR Police Superintendent Col. Bobby Cales told MetroNews last month.