Senator Charles Trump is continuing to raise alarms about low numbers of child protective services workers in West Virginia, and he hopes answers are coming.
West Virginia's child welfare dashboard indicates only 67 percent of the state's child protective services workers positions are filled. In some regions of the state, the levels are even lower.
"What I want to see is the Legislature and the executive to focus together on solutions to this for West Virginia's children," Trump said today on MetroNews' "Talkline," making reference to the  6,300 youths in the state's foster care system.
"Many of these are situations where with the proper services and help we can keep these families together and get them reunited, rather than having families torn apart permanently — and that's what we have to be working on."
What concerns are there with DHHR Youth Services? How are these addressed? Charlie Trump, Senate Judiciary Chairman (R-Morgan), provides his insight with @DaveWilsonMN. WATCH: https://t.co/yCFQ3nm85Y pic.twitter.com/0hF97zEuLZ

— MetroNews (@WVMetroNews) December 12, 2022
Trump, the Senate judiciary chairman, wrote a letter to the secretary of the Department of Health and Human Resources to describe a "dire" situation with CPS workers. The secretary, Bill Crouch, announced his retirement today — but the problem remains. Gov. Jim Justice also received the letter, acknowledged that he is aware of it and said it represents genuine concerns.
Trump noted that Morgan County, where he lives, has no child welfare worker, no CPS worker, nor a youth services worker assigned to its DHHR office. The agency has said some counties are served by others in the region.
Trump today described 430 open juvenile cases in neighboring Berkeley County, a number that exceeds what he originally described in his letter. One DHHR worker is handling all those, he said. "It's an impossible task," he said on radio. "We've got some great people on the front lines doing this work, but we have vacancies everywhere."
Trump's letter, sent last Thursday, requests specific plans for addressing the issues, as well as implementation dates.
"DHHR has been aware of these problems for some time," wrote Trump, R-Morgan. "Surely, DHHR has been actively working on plans to address the problems.
"I am not interested in hearing vague assurances that DHHR is 'working on it.' I want to see what the plans are that DHHR has, plans that can be executed to solve the problems, along with timeline for implementation."
Today on "Talkline," Trump said he has concluded the problems are even worse than he had realized when he first wrote the letter.
"It's dire because we don't have people within the Department of Health and Human Resources who are rendering necessary services to the courts and to the children of the Eastern Panhandle," he said.
"The problem is not confined to the Eastern Panhandle of West Virginia. It is perhaps a problem that is more acute in the Eastern Panhandle, but it's a problem that exists across the state."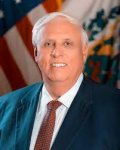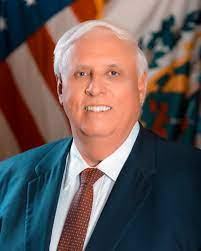 Governor Justice on Friday acknowledged the senator's letter and said it raises serious concerns. The governor volunteered that assessment at the end of a broad-ranging news briefing.
"This not only touches my heart, but it really upsets me too," Justice said.
Without many specifics, the governor talked about trying to improve the situation.
"We're on it," Justice said. "I know that we're trying as hard as we can to do anything and everything we can to make things better through DHHR from top to bottom."
Senator Trump raised many of these issues last week during legislative interim meetings.
"I'm hoping that come January we'll maybe have some specific recommendations from the department for things the Legislature can do or might do that are designed to be more long-term solutions. It's a persistent problem there," he said during an interim meeting of the Joint Committee on Government and Finance.
More questions arose about whether a 15 percent pay raise announced earlier this year for child protective services workers has yielded results.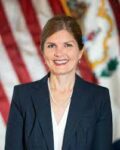 Cammie Chapman, the newly-named deputy secretary for child and adult services, indicated numbers have not gone up noticeably. But she did describe a relatively steady staffing level.
"We're seeing that it has not decreased, so it's sort of, in layman's term, we've stopped the bleed," Chapman told lawmakers.
Today, Trump praised the administration's support for the pay raises. But he questioned whether the wage increases were aimed at current workers without lifting starting salaries for new recruits.
"One of the problems, perhaps the biggest problem, was in the implementation of it the DHHR applied it to only existing workers," he said.
"In other words it didn't, as I understand it, change the starting pay. So when you're dealing with a problem of existing vacancies, a way to get them filled is to increase the starting pay to bring new people into the process."