BECKLEY, W.Va. — A Raleigh County man is going to prison for 40 years in connection with a 2018 murder in downtown Beckley.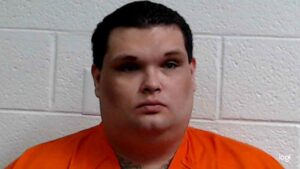 Marshall Ratliff, 28, of Beckley, was sentenced Tuesday morning to the maximum 40 years behind bars after pleading guilty in July to second-degree murder.
Ratliff shot and killed Joshua Webb, 33, on the wheelchair ramp of Executive Manor Apartments in downtown Beckley in July 2018.
The case was delayed several times over the past four years in connection with Ratliff requesting new attorneys.
Raleigh County Circuit Judge Andy Demlich sentenced Ratliff Tuesday and gave him credit for time served.
WJLS Radio reporter Keith Thompson contributed to this story.