West Virginia Senate leaders are asking for specific actions to improve the state's child welfare system.
They wrote in a letter that "the Senate is deeply concerned about the current state of numerous programs housed within the West Virginia Department of Health and Human Resources and is committed to doing anything in its power to make and facilitate marked improvements, particularly in the area of child welfare."
The seven-page letter was addressed to Dr. Jeff Coben, the interim secretary of the Department of Health and Human Resources. It was signed by Senate President Craig Blair, Senate Majority Leader Tom Takubo, Senate Finance Committee Chairman Eric Tarr and Senate Judiciary Committee Chairman Charles Trump.
DHHR and its work on child welfare issues has been the subject of legislative scrutiny. The agency's performance is likely to be a major thrust of the upcoming regular legislative session.
"Over the past six years, the West Virginia Legislature has allocated more funding for child welfare than at any previous point in West Virginia history. In that same timeframe, the Legislature has also passed two major child welfare reform bills and several targeted pieces of legislation to help the DHHR fix our broken Child Protective Services system," the senators wrote.
"Unfortunately, DHHR has not made adequate progress for our children and families. In some areas, we have even lost ground. Making matters worse, the Legislature has struggled to secure answers from DHHR on how to specifically solve these grave problems. DHHR has not even been forthcoming with information about what the difficulties are, and we generally must depend on other stakeholders to inform us of critical issues."
The DHHR cabinet secretary for the past six years, Bill Crouch, announced his retirement effective at the end of December.
Coben, who is dean of the School of Public Health at West Virginia University, was named to lead the agency in an acting role. Dr. Clay Marsh, the executive dean for health sciences at WVU, and James Hoyer, the state's retired adjutant general, are also providing guidance.
The letter from the senators expressed hope for increased cooperation because of the changes.
The senators wrote, "we remain optimistic. Since you, Dr. Clay Marsh, and General James Hoyer have taken the helm at DHHR, there have been some long overdue and positive incremental steps that are applaudable."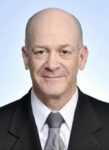 A statement in response from DHHR reflected a desire to cooperate.
"I have just received and am reviewing the suggestions outlined in the letter from Senate President Craig Blair and his leadership team. I am deeply appreciative of their outreach and the many recommendations included therein, and will respond promptly," Coben stated.
"Many of these recommendations are similar to what our team is reviewing and some are in the process of implementation. I look forward to working collaboratively with the West Virginia Legislature on these critically important issues facing our state."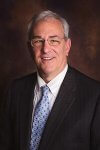 Senator Trump, speaking on MetroNews' "Talkline," was glad that Coben had responded quickly, even if generally.
"The fact that we have received a response already is very different from what we've been accustomed to with DHHR," Trump said.
But the senator said much more work needs to go toward improving the agency's performance.
"I'm optimistic we're going to make some progress. It's going to take work by the Legislature. We're going to have to appropriate some money, no question about that. But we have to do it. The children of West Virginia are worth our collaborative effort," Trump said.
There was a detailed letter sent to the DHHR interim Secretary Dr. Jeff Coben. What was mentioned in this letter? What was the reasoning behind it? Charlie Trump, Senate Judiciary Chairman (R-Morgan), joins @HoppyKercheval. WATCH: https://t.co/yCFQ3nEhk6 pic.twitter.com/CmWjAA1rMe

— MetroNews (@WVMetroNews) January 3, 2023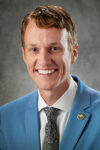 Stephen Baldwin, the Senate minority leader who was defeated last fall in a re-election bid, noted that lawmakers considered an omnibus child welfare bill last year. Many aspects of the bill were stripped out in Senate committee, and the resulting bill failed to pass.
In his own letter today, Baldwin pointed toward what happened with that bill.
"To be crystal clear, this situation was not for lack of effort; it was a deliberate a choice by Senate leadership. The Senate put the truck in neutral last March, by killing the only child welfare bill we considered all year. We lost nine months in the meantime," said Baldwin, a Democrat from Greenbrier County.
"Vacancies continue to be sky-high across the state. Children go unserved every single day. The foster care dashboard we got is unhelpful, as it does not contain the data needed to enact improved policy."
However, Baldwin said he hopes improvements are ahead.
"While I wish Senate Republicans would have listened last year, I am nonetheless glad they are listening now," he said. "They messed up last year, and they are working to make amends. Good for them. No issue in our state is more important. Children's lives are at stake."
Coben responded to Baldwin's letter too.
"Our team has been actively working to address concerns related to the child welfare system and will continue to work collaboratively throughout the state to protect our most vulnerable populations," Coben stated. I appreciate Senator Baldwin's outreach, especially as he wraps up his service to West Virginia."