CHARLESTON, W.Va. — Kanawha County Circuit Judge Kenneth Ballard says 18 year old Gavin Smith murdered his four family members "in cold blood" which is why he should spend life behind bars.
"This was a heinous crime," Ballard told Smith during a Tuesday sentencing hearing. "Your actions can only be described as an act of pure evil."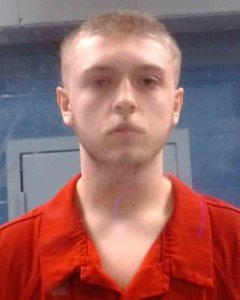 Smith, who was 16 at the time of the Dec. 2020 murders at his Elkview home, received the maximum sentence — life in prison with mercy for three counts of first degree murder, 40 years for second degree murder and 10 years on a firearms charge, all to run consecutively.
A jury found Smith guilty of those charges last month.
Smith shot and killed his mother Risa Mae Saunders, 39, his stepfather Daniel Dale Long, 37, and his two younger brothers Gage Ripley, 12, and Jameson Long, 3, on Dec. 9, 2020. Their bodies were found by family members a few days later.
Sheri Shafer, the niece of Risa Saunders, told MetroNews her brother went to the home to find his family shot to death. She said no life sentence will ever be enough for what Smith did.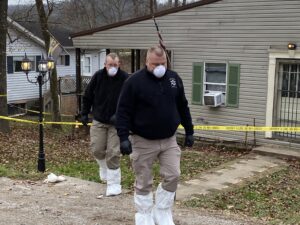 "It was better than what I thought they were going to do, but it doesn't take from what he did. It just doesn't," Shafer said outside the courtroom as she wiped away tears.
Smith, in her view, is no longer a part of her family.
"He's Gavin. He's not my relative," Shafer said.
Ballard said the only reason why he gave Smith life with mercy is because it is required by state law since Smith was a juvenile at the time of the crime. He will automatically appear before the state Parole Board in 15 years because of the law.
"You will receive the harshest penalty that the law will allow me to give you," the judge told Smith.
Gavin Smith addresses the court for the first time since his conviction. "I deeply regret what I did," he told the judge. "There's days where I'd do anything to take it back." pic.twitter.com/sgZnsan3sn

— Carrie Hodousek (@CarrieHodousek) January 17, 2023
During victim impact statements, Susan Long, the mother of Daniel Long and grandmother of Jameson Long, said she doesn't agree with the current law.
"I believe it is the best interest of our world to have someone who has murdered four individuals including a defenseless baby not to be considered for parole. Just because he was 16 at the time doesn't make a difference. He still took lives," she said.
Her husband, Daniel Long, told the court Smith took away precious time he could've had with his son and grandson.
"I believe that I've been robbed of the pleasure that most families experience with children and grandchildren. It's been replaced with hurt, tears and sorrow for the remainder of my time," he said.
Smith's ex-girlfriend Rebecca Walker testified during his trial last month she encouraged Smith to kill his family so they could be together. Walker, who is currently serving a 10 year prison term for being an accessory after the fact, helped Smith hide out at her grandmother's home after the slayings.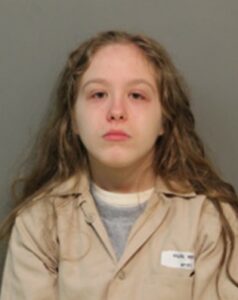 "There was that peer pressure in place," said defense attorney John Sullivan.
Walker was on a live video call with Smith during the murders and said "the screen went black" when he started shooting his family members in their sleep.
Sullivan said Smith lived in a home that was "basically a pressure cooker." There were padlocks on doors including the refrigerator.
"He was basically trapped in his household from a combination of his family's rules and COVID shutting down the schools. Gavin wasn't allowed to leave the house," Sullivan said.
The defense asked for an alternative sentence in the Anthony Correctional Center, but the judge denied that request.
Kanawha County Assistant Prosecutor JC MacCallum said Smith has shown no remorse and has acted selfish.
"I think he regrets doing this. I believe he regrets the consequences that are going to come from it, but he's also blamed others the entire way," MacCallum said.
Smith, who spoke for the first time since his conviction, told the judge he felt bad about what he did.
"I do regret this and if I could, I'd take it back because it's one of my deepest regrets," he said.