Lawmakers approved the extension of an emergency that Gov. Jim Justice first declared for West Virginia's corrections system in August.
A new law requiring legislative approval of emergencies that continue longer than 60 days prompted today's resolution to extend the declaration. But it was also a reminder of the continued problems with staffing in jails around the state.
The Legislature considered but did not complete legislation to enhance pay for corrections officers. While there are still major staffing problems in jails, the National Guard has been providing support.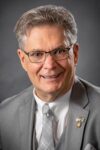 Delegate David Kelly, chairman of the House's jails committee, said it's time to help corrections officers financially.
"When I come in on Sunday nights, the light above the dome is still on," Kelly, R-Tyler. "That tells us we're in a state of emergency. And I applaud the governor for putting us there. I applaud him for knowing we have a real problem in our jails and prisons. I applaud him for calling the Guard up to try to fill the gap.
"But ladies and gentlemen we all know in this House that to continue that indefinitely is not sustainable."
Kelly said the cost of backstopping the jails system with National Guard personnel is $17 million to $20 million this year. And much more money will have to be dedicated to overtime costs.
Meanwhile, he cited a 33 percent vacancy rate and said, "Our officers are saying 'I can't do this any more.'"
The House jails committee proposed a $10,000 across-the-board pay raise for corrections officers. That bill also included a $6,000 one-time incentive. "It was a fair proposal," Kelly said. "We've got to do something."
Now, he said, "it's out of our hands to do legislation. But it would be great if the governor would come up with a pathway forward to give these officers a raise so we can get new officers hired."
Kelly hopes that comes before the Legislature adjourns.
"I'm just asking you to join me in believing a miracle before we leave here on Saturday night that the governor will make some kind of announcement saying 'We're going to fix this problem.'"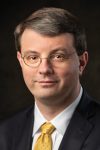 House Speaker Roger Hanshaw alluded to the possibility of action following the regular legislative session to address the pay issue. He said the emergency extension "underscores the need for us to do more in terms of compensation for those people who are working as corrections officers.
"We've been working with the executive branch pretty much all session on what the right structure is to do that: what kind of incentives, what kind of compensation overall do we give our corrections officers? Is it money? Is it structure of the job? What is it? And we're expecting the governor to announce something on that shortly," Hanshaw said.
That resolution still could take some time.
"We've got to get them some additional compensation," Hanshaw said, "but what that looks like is something we're going to have to figure out this spring and summer."