Gov. Jim Justice's administration announced that state tax tables have been adjusted to reflect passage of a 21.25 percent personal income tax cut, and employers can begin to adjust what is withheld from workers' paychecks.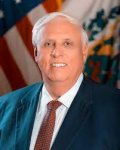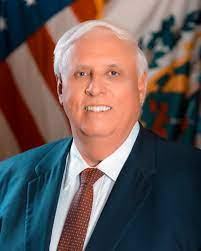 "At my direction, our Tax Department wasted no time making these revisions, so that we can help our people struggling with inflation, and give them back their share of our state's financial successes," Justice stated, suggesting that workers could begin to soon see more take home pay reflected.
The state income tax cut is retroactive to the start of this calendar year, but could not go into effect until the bill was passed and signed. Justice signed House Bill 2526 on March 7, with an accompanying balloon drop.
The reduced withholdings and estimated tax payments are projected to return $595 million dollars to West Virginians in calendar year 2023, according to the administration.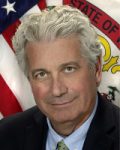 Revenue Secretary Dave Hardy suggested employers will want to gather information about the new tables and adjust accordingly.
"All West Virginians are going to have less held out of their paychecks for the remainder of this year," Hardy said. "We're almost to April, and we've probably all overpaid a little bit the first couple of months. But starting with this pay cycle coming up, you should see more money in your paycheck."
Hardy did not anticipate that the adjustments will be complicated for employers.
"They're used to using these tables, and it's pretty straightforward," Hardy said. "West Virginia's tax withholding tables are not that complicated. It's just going to put more money in everyone's pocket due to the income tax cut."
There are new tax tables reflecting the tax cut. Where do you go to see this table? How important is this table to understand everything? Dave Hardy, State Revenue Secretary, discusses this table with @HoppyKercheval. WATCH: https://t.co/yCFQ3nEhk6 pic.twitter.com/iT6TgSgblW

— MetroNews (@WVMetroNews) March 16, 2023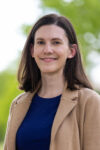 Kelly Allen, executive director of the West Virginia Center on Budget & Policy think tank, said implementation of new withholding rates could be more challenging for businesses than the administration is describing.
"The implementation challenges related to the income tax cuts and future tax cut triggers are just one example of the lack of foresight around the tax plan. The tax department and employers, particularly small businesses without accountants or HR staff, are being forced to scramble to fulfill the promises of Governor Justice that all West Virginians will see increases in their next paycheck," Allen said today.
"Implementing permanent tax cuts based on temporary revenue factors will create more challenges in upcoming years to address needs that went unaddressed this session like crises in our correctional facilities and child care affordability."
Brian Dayton, vice president of policy and advocacy for the West Virginia Chamber of Commerce, said employers should be able to navigate the changes with guidance from the tax department.
"We think the changes are understandable for employers and have been advising any who ask us to reach out directly to the tax department," Dayton said.  "The tax department has been very helpful for those who have had questions."
Documents reflecting the tax changes are being posted to the Tax Department's website, including:
1) Employer's Withholding Notice – IT-100.1.A
2) Employee's Withholding/Exemption Certificate – IT 104
3) Percentage Method of Withholding – IT-100.2.A
4) Table Method of Withholding – IT-100.2.B
West Virginia employers with questions regarding these revisions should contact the West Virginia Tax Department on its website or by calling 304-558-3333.