CHARLESTON, W.Va. — The Public Employees Insurance Agency held its first of a few upcoming public hearings Monday evening at the state Culture Center in Charleston.
A few dozen people sat in on a brief presentation given by PEIA Interim Director Jason Haught who broke down three separate plan options.
PEIA will either move ahead with premium increases of around 24 percent or will pick a different option that would increase premiums slightly less but still make up the difference with increased deductibles, and out-of-pocket and prescription costs.
The state Legislature mandated a return to an 80-20 cost share between government employers and state employees.
Senator Amy Grady (R-Mason), a public school teacher, was the first to speak at the public hearing. She described what all makes up the "three-legged stool" of the PEIA changes. It involves the 80-20 fix, the 21.25% personal income tax and the state employees pay raise.
"We wanted to make sure the state employees weren't hurt by this needed premium increase," Grady said Monday. " We haven't seen an increase since 2012."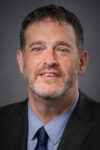 Delegate Mike Pushkin (D-Kanawha) was another lawmaker in attendance at the public hearing. He spoke with distaste at the fact that the governor before claimed premiums would in fact not go up. He quoted the governor himself, "When asked if he would raise premiums he said 'not on my watch.'"
One concern of the public employees with the future of PEIA was spousal coverage. Imposing a spouse surcharge for active employee policyholders from state agencies whose spouses are offered employer-sponsored insurance coverage but who choose to get coverage through a PEIA plan is one of the major changes that'll be effective July 1 this year.
Resident John Quisenberry proposed an idea to the board.
"Look and see if it'll be feasible to buy into PEIA as a secondary coverage," he said.
Aside from the elected officials who spoke, a handful of residents gave their thoughts to the PEIA panel, most of them current or former educators. Also, most of the discussion began to be centered around retirees.
Now retired John Riddle had spent more than 40 years in an education-related role. He doesn't see a good situation currently for retirees.
"If you look at the current cost of living, retirees on a fixed income are not in a very good spot," he claimed. Riddle has been retired for 18 years now.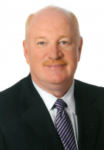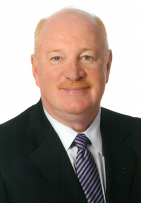 West Virginia Education Association President Dale Lee was concerned about retirees being taken care of as well. He suggested money from the state's Rainy Day fund be used to offset costs for retirees.
"Are you gonna look at a $600 to $650 increase in deductibles and out-of-pocket costs for retirees," he asked. "If you do plan three, you're looking at $1,200 to $1,500 in out-of-pocket costs."
That's where he argues the Rainy Day fund could come into play. Lee claimed less than $30 million of $74 million in the Rainy Day fund could prevent an increase on retirees.
"I would urge the Legislature to look at that," he added.
Rosa Huffman, a teacher in the Kanawha County school system, said more time would help her figure out which of the plans she believes to be best for her. Others agreed.
There are two hearings on Tuesday, one in Morgantown at the Hampton Inn at Granville Square, and another at Mountain Health Arena in Huntington. Both hearings are at 6 p.m. The final public hearing is at 6 p.m. Wednesday at the Holiday Inn in Martinsburg. On Thursday, the PEIA Finance Board will meet again to decide on which plan to select.