Gov. Jim Justice's longtime bank has filed almost a dozen claims to collect on more than $300 million in total debt, and the Justice family companies are firing back publicly.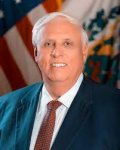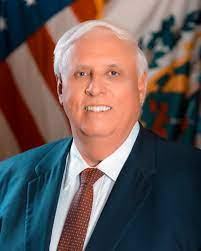 The renewed financial dispute with Carter Bank & Trust comes just as Justice is preparing to announce a run for U.S. Senate.
Simultaneously, the Justice family businesses are juggling additional financial issues such as the sale exploration of their coal operations to settle a debt with international lender Credit Suisse and the garnishment of the governor's wages over still another debt.
Carter Bank & Trust last week filed to collect on 11 cases of confessed judgments in Martinsville Circuit Court in Virginia. The claims name Jim Justice, his wife Cathy and their adult son Jay, who is the named executive of the family's coal operations.
The claims add up to $302 million in principal, and the bank is also making claims on millions of dollars in interest and attorneys fees.
The filings are confessions of judgment, written and signed agreements accepting liability in instances of default. In such circumstances, the note may be presented to the court without even notifying the debtor or having a hearing. By signing, a borrower may sacrifice their right to be heard in court.
Justice brawled with Carter Bank, his longtime lender, in 2021 over $368 million in debt. Justice eventually announced a settlement, saying "It's a real positive resolution."
Now the bank and the family-owned companies are at odds again.
On Friday night, the Justice companies put out a two-page statement about "obstructive conduct" by Carter Bank.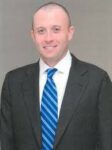 The statement by Jay Justice said the companies have been "unable to reach agreement with the bank despite having secured a refinancing opportunity that would pay Carter Bank $250 million in immediate cash and provide a path to completely pay off the companies' Carter Bank loans within months."
The statement said that refinancing proposal would retire seven of the eleven loans held with Carter Bank and result in an immediate cash payment of more than $250 million to the bank. The businesses' remaining four Carter Bank loans, totaling about $57 million, would be secured by collateral appraised at more than $325 million, the statement said.
"Our companies' refinancing plan would immediately pay off several of our loans with Carter Bank and set the stage to quickly eliminate all the remaining loans, but the bank has blocked those efforts, instead seeking to stop us from refinancing our loans with other lenders," Jay Justice stated.
"The inability to reach agreement with the bank is astonishing, particularly in the current business climate for small banks, which should make a $250 million payoff exceptionally attractive to the bank, its shareholders, and its depositors. Unfortunately, the bank's predatory behavior will now obligate us to aggressively protect our legal interests."
The Jay Justice statement concluded, "The Justice family will demonstrate that the bank's new court filing is nothing more than an illegal attempt to stop us from working with other lenders," Justice said. "It is unimaginable that a bank would deny a customer the ability to pay off a loan."
The confessed judgments filed by Carter Bank apply to loans on James C. Justice Companies, Justice Family Group, Greenbrier Hotel Corp., Greenbrier Golf and Tennis Club, Greenbrier Sporting Club, Players Club LLC, Oakhurst Club, Greenbrier Medical Institute, Justice Low Seam Mining, Twin Fir Estates and Wilcox Industries.
Those loans had come due April 15.
Jim Justice, a two-term Republican governor, has dozens of business holdings listed on his annual state ethics disclosures. The governor has not placed most of his family's holdings in a blind trust but has repeatedly said the responsibility of running the businesses has been passed on to Jay and adult daughter Jill Justice.
Justice is widely reported to be on the verge of a Thursday announcement at The Greenbrier for a run for U.S. Senate. 
That campaign for the seat currently held by Democrat Joe Manchin is already drawing hot national attention because it represents a competitive race that could decide the balance of a near evenly-divided Senate. So Justice's finances are likely to come under national scrutiny.
Justice for many years was described as West Virginia's only billionaire, but Forbes downgraded him after 2021 debt disputes.
The governor confirmed earlier this year the exploration of selling all or part of his family's coal assets as part of the ongoing efforts resolve millions of dollars in debt to the international lender Credit Suisse.
Separately, Justice's wages as governor are being garnished over $850,000 in outstanding debt to Citizens Bank of West Virginia over a loan for heavy equipment to be used in the mining operations.
In public comments about the wage garnishment, the governor acknowledged signing a personal guarantee and said that debt would be repaid.
"I know all of this will go away. I don't want to be critical to the bank, but it's just a political grandstand. It's just a way to hit back," Justice said of the garnishment.