This is the day Jim Justice does a cannonball into national politics.
National and state news outlets report that Justice plans a U.S. Senate announcement at 5 p.m. tonight at The Greenbrier, the resort owned by the Justice family.
Justice's political operation put out an advisory to media to say he and his well-known dog, Babydog, will make a "special announcement" at that place and time.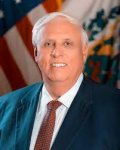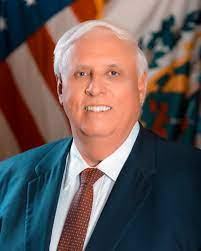 That will all be streamed to a YouTube Channel already labeled as being operated by "Jim Justice for U.S. Senate Inc."
Justice is a two-term governor, first elected to that office in 2016 as a Democrat and then switching to become a Republican in 2017. His family-owned businesses include coal holdings, agriculture properties, The Greenbrier resort and other hospitality enterprises. He is also the longtime girls basketball coach at Greenbrier East High School.
Up against a term limit as governor, Justice is now turning his sights on a new challenge: a campaign for Senate.
"If I end up in D.C. I promise you you'll never see a bigger cheerleader for West Virginia than I've been all my life," Justice said during a broad-ranging briefing on Wednesday.
How long has he been talking about this?
Justice has been hinting for a while. During his State of the State address on Jan. 11, he alluded to the clock ticking on his time as governor and suggested he might be up for a new role.
"I would tell you just this I won't be your governor a whole lot longer," Justice said then. "But I surely won't go away. You know, in fact, you're probably either be able to find me at home or you may find me in Washington."
Isn't there an incumbent?
Joe Manchin.
Manchin, a Democrat, is a former governor who has served in the Senate since 2010.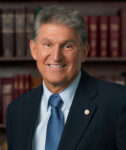 He has been a lightning rod for national coverage because of his outsized power in a near evenly-divided Senate. Manchin also chairs the Senate Energy Committee.
Manchin has held onto the seat, so far, even as West Virginia has been voting increasingly Republican.
He has said he'll announce his own election plans in December.
Manchin hasn't been beaten since the 1996 Democratic primary for governor.
What about the primary?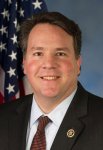 Already declared in the race for Senate is U.S. Congressman Alex Mooney, a Republican who lives in Charles Town.
Mooney is backed by millions of dollars from the conservative organization Club for Growth.
This week, Mooney called Justice a "RINO" for Republican in name only.
"You want someone who's more of a liberal Republican, there's Jim Justice," Mooney said.
Mooney has been elected to Congress five times, including the most recent race in a combined district of northern West Virginia counties against a fellow incumbent Republican, David McKinley.
Who wants Justice to run? 
Senate Minority Leader Mitch McConnell, the National Republican Senatorial Committee and the Senate Leadership Fund, the McConnell-aligned super PAC.
Is Trump supporting him? 
Justice has a long and friendly relationship with former President Donald Trump, who remains very popular in West Virginia.
When Justice announced his switch to the Republican Party in 2017, he did it on stage at a Trump rally in West Virginia.
Mooney benefited from a Trump endorsement in his last congressional race and said he would like that endorsement again — or at least for the former president to remain neutral.
Justice told CBS News he has already reached out to Trump to discuss a possible Senate endorsement and said he expects a "potful" of endorsements from Republican state legislators in a race for the Senate.
Where will Justice's campaign funding come from? 
Justice was once described as West Virginia's only billionaire, a title that Forbes took away after financial turbulence a couple of years ago.
Asked by MetroNews at this week's state news briefing for a theoretical view of how much he might chip in for his own campaign, Justice indicated his candidacy would not be self-funding.
"Without any question, that person's not going to fund his own campaign, and I would not advise doing that," he said. "This needs to be an all-in approach. Everybody should be all in."
Justice said he's better with others.
"I really run off of other people's energy. And to just sit back and handle this on my own, I'm not going to do that at all."
How are his chances?
Morning Consult reports that the number of registered voters who approve of Justice's job performance as governor is 66 percent. That polling makes Justice on of America's most popular governors.
Morning Consult polling also showed Manchin with 55 percent disapproval among West Virginia voters.
A separate poll conducted by National Public Affairs showed that in a head-to-head primary election matchup, Justice would receive 55 percent of the vote with Mooney getting 24 percent.
What else is going on today?
Today is also Justice's 72nd birthday.