CHARLESTON, W.Va. — West Virginia's three unions for educators are lining up to challenge charter schools in court.
So far, the West Virginia Education Association, the American Federation of Teachers-WV and the West Virginia School Service Personnel Association have been acting individually in filing 30-days notice of their intent to sue the state.
But over time their legal challenges may be consolidated into one case in West Virginia's court system.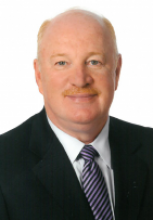 "My guess would be the court would put them together," said Dale Lee, president of the West Virginia Education Association.
And, although charter schools were part of a much broader bill, the legal challenges are likely to hone in on that issue. A major part of that legal strategy would be attempting to ensure that other aspects of the bill, such as increased financial support for the public school system, would not be sacrificed.
"I think when you file the actual suit it will be clearly defined," Lee said.
The school service personnel union filed its 30-days notice to sue on Oct. 31. AFT-WV has been preparing its notice, with leaders saying it will be filed soon.
The WVEA filed its intent to sue over a broad-ranging education bill in July but has not yet actually filed suit.
The WVEA was poised to challenge a range of issues in an omnibus education bill that was passed by the state Legislature and signed into law by the governor in June.
That bill included a variety of changes to the state education system, including pay raises for educators, increased support personnel for schools, open enrollment, incentives to fill in-demand positions and financial support for small or struggling counties.
The WVEA's intent letter described constitutional issues with several aspects of the bill. It actually takes issue with the entire bill in the sense that it challenges whether it violates the constitution's "single object" rule.
"We made it broad because the attorneys at that point weren't sure what we were going to be looking at," Lee said. "We wanted to make sure it wasn't going to be kicked back for overlooking something."
But in time, Lee suggested, WVEA is likely to focus on the charter schools issue. He said the union has held off on actually filing suit until the optimal moment.
"Our attorneys are in continued discussion, and we expect a decision to be made very soon on the proper timing," he said.
"We contend the charter schools issue is not constitutional also. But the question is, do you have to wait until the policy goes into effect? Do you have to wait until the policy is issued? Do you have to wait until there is an application? So that a judge wouldn't kick it out and say there has been no harm done yet."
Proposed rules surrounding charter schools were unveiled this week by the state Department of Education. State school board members suggested the public might need longer than usual, 60 days instead of the usual, to weigh in with comment.
No charter schools may operate until the 2021-22 school year. Three charter schools may open initially then three more in 2023, then three more every three years.
Any charter school would be part of the state's public education system, but would be exempt from most statutes and administrative regulations. Schools that fail to meet standards could lose their charter.
Any group or entity with 501(c)3 status — or that has applied for that status — could submit an application. Charter schools could be authorized by county school boards.
Each charter school would be run by a local governing board.
The notice of intent by the School Service Personnel Association aims to challenge charter schools on constitutional grounds, suggesting they would use public resources to set up schools outside the normal system.
That section of the constitution says:
No independent free school district, or organization shall hereafter be created, except with the consent of the school district or districts out of which the same is to be created, expressed by a majority of the voters voting on the question.
The expression of voters is a key part of that.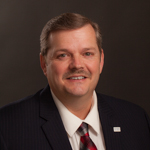 "They can do that with a vote of the people in question. We feel it disenfranchises the citizens of West Virginia to create this type of school without their participation," said Joe White, president of the school service personnel association.
White said the organization he leads has long opposed charter schools in West Virginia, dating back at least a decade. He said any lawsuit by the association would focus on the charters issue.
"We will object to being joined with lawsuits any broader than the charter schools aspect," White said. "But it's ultimately up to the courts to decide."
The focus on charter schools, White said, could help avoid affecting the many other aspects of the bill.
"We took a stance here: we don't want to do harm to some of the good," White said. "We have fought for some of this stuff to help. There are still some things the school system needs, and it's very important."
AFT-WV has described a similar approach. Fred Albert, president of that union, spoke last week on MetroNews' "Talkline."
Although AFT-WV had not yet filed its intent to sue, Albert described focusing on the constitutional requirement requiring a vote of citizens before establishing any any school system outside the existing one.
"We feel it is unconstitutional because what that allows is an independent school system from our public schools, and we feel if that is going to happen it needs to be put out for a referendum to allow the people's voice to be heard even further."
Albert suggested establishing charter schools, even when approved by county school boards, could draw resources from the existing system.
"Why would we risk taking any resources from our public schools to create another layer within our public schools?" he said. "That's our argument."
AFT-WV President @AlbertFralbert joins @HoppyKercheval to discuss their lawsuit challenging charter schools. WATCH: https://t.co/wkudfIAoe1 pic.twitter.com/sDAjFj1nag

— MetroNews (@WVMetroNews) November 14, 2019