CHARLESTON, W.Va. — Shortly after noon Wednesday, Joe Biden will be the 46th president of the United States.
When Biden finishes the oath of office on the West Front of the U.S. Capitol, he will be the leader of a country in which 400,000 people have died from the coronavirus and the insurrection at the nation's legislative building remains fresh on Americans' minds.
President Donald Trump will leave the White House ahead of the inauguration ceremony, which is happening a week after the House of Representatives impeached Trump for inciting the violent demonstration.
Democrats control Congress's two chambers, but the margins are slim; Democrats lost seats in the House following the November general election, and incoming Vice President Kamala Harris will be responsible for breaking any ties in a split Senate.
Sen. Shelley Moore Capito, R-W.Va., understands the power associated with being a member of the majority party; Republicans gained control of the Senate as Capito began her first Senate term in 2015. She also has experience as part of the minority; when she represented the state's 2nd Congressional District, Democrats controlled the House between January 2007 and January 2011.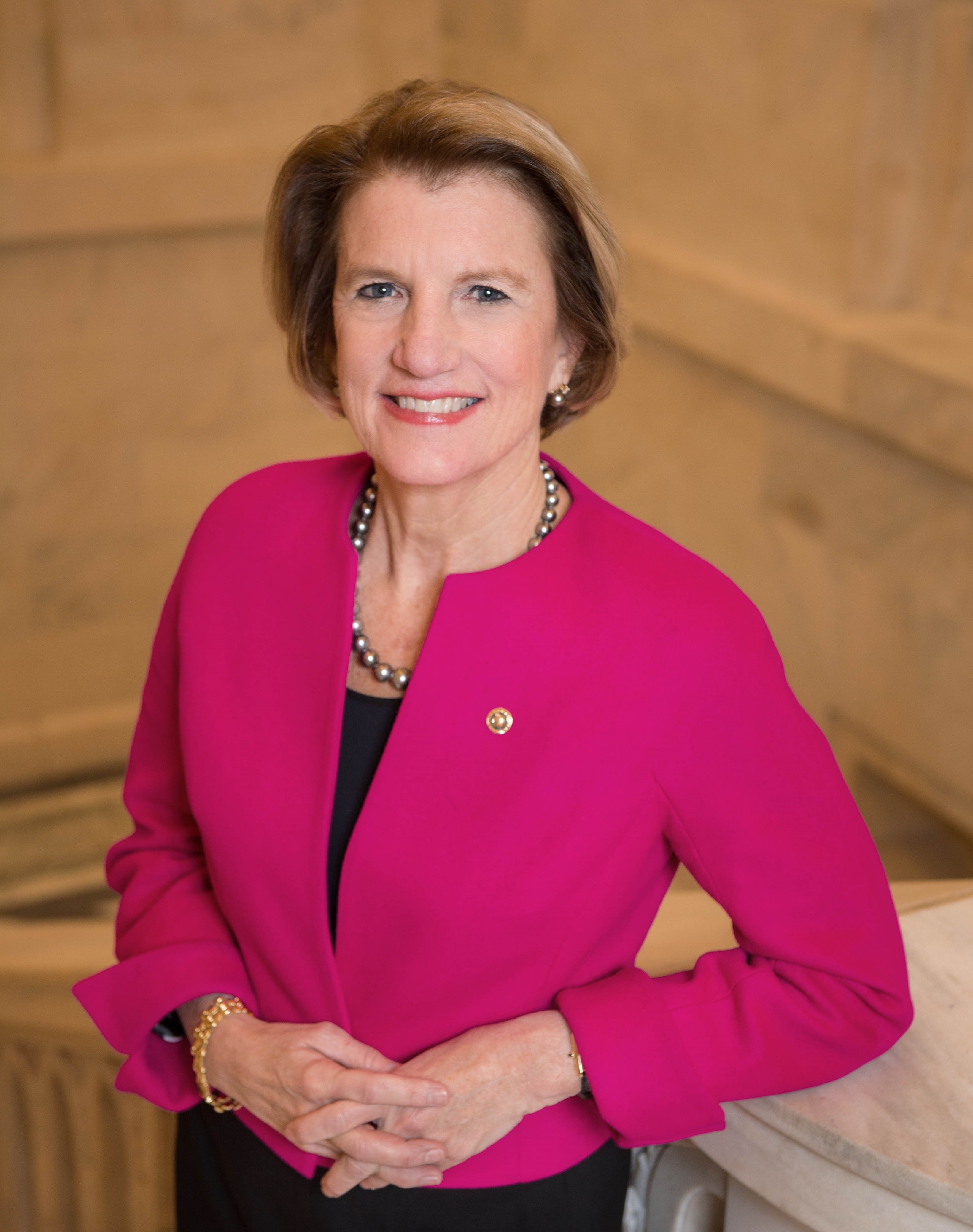 West Virginia's junior senator said the narrow Democratic majority and political tensions present opportunities for her to be a "check and balance" on the Biden administration, as well as work with colleagues on the ongoing response to the coronavirus pandemic and what will happen after.
"I do think there is a feeling of wanting to get the economy rolling again post-COVID. Making sure the deployment of the vaccine — which is hitting some stumbling blocks — is the more immediate need," she told MetroNews.
Capito — whom the Lugar Center and the McCourt School of Public Policy at Georgetown University have ranked as one of the most bipartisan federal lawmakers — stressed the importance of collaborating with colleagues when speaking before last year's election, telling MetroNews last October the Republican majority could not pass all bills without some Democratic support.
During an interview Tuesday, she shared an eagerness to further her relationships with Democratic colleagues, including Delaware Sen. Tom Carper, who will chair the Environment and Public Works Committee. Capito will be its ranking member.
Capito has additionally joined the "908 Coalition," the bipartisan Senate group credited with drafting the December coronavirus relief package.
"I want to get things done. I think this is a good mechanism to be a player and have a voice," she said. "I think we're going to be looking at things where we can be a centrist group that can get things accomplished rather than hiding in our respective partisan corners."
Sen. Joe Manchin, D-W.Va., helped found the coalition and recruited Capito. He explained to MetroNews the Senate's rule on cloture — meaning 60 senators have to agree to end debate regarding a bill — encourages cooperation.
"You have to communicate, you have to work together, and you have to build relationships and trust," he said. "When you don't have relationships and trust, you won't get anything accomplished."
Senate Majority Leader Mitch McConnell, R-Ky., is pressuring Democrats to keep the filibuster, which prevents lawmakers from passing bills with a simple majority.
Manchin said public officials need to focus on making the president and the nation successful, emphasizing his opposition to removing the filibuster. He added he faced Trump's tenure as president the same way.
"Being a United States senator, we are in a position where we can help, and I wanted to make sure we did that," Manchin said. "But he is determined to leave it in disarray, and he doesn't want his successor, Joe Biden, to have any advantages or be in a better position and make it look better than he did. You know, it is what it is."
Manchin is in a role unique from his colleagues; a moderate who voted 50.4% in line with Trump according to FiveThirtyEight, Manchin's vote could determine if Democratic proposals make it out of the Senate — with Harris' approval — or fail.
He downplayed his possible influence, instead stressing the importance of bipartisanship.
"Republicans trust me. They know I'm not trying to defeat them, and I'm not trying to find a gotcha moment," he said. "I have good relationships and good trust on both sides, and that makes it easy for me to move back and forth freely. I'm the most centrist senator, the most centrist congressperson out of 535 (legislators). If it makes sense to me and I can explain it, I'll vote for it."
The Senate's first tasks include approving Biden's Cabinet picks. Secretary of Defense nominee Lloyd Austin appeared Tuesday before the Senate Armed Services Committee, which Manchin is a member. The senator said in a statement following the hearing he is confident in Austin's ability to lead the Department of Defense.
Capito has spoken to some nominees individually. She said she has some concerns with Biden's picks on environmental policy because of their work with the Obama administration.
"We have good data for what happens when you move forward with drastic policies without the consideration of people's livelihoods and what's going to happen to families that are going to be out of jobs," she said, referencing the coal industry. "That's going to be a role that I'm definitely going to play, to say, 'wait a minute, we can't go down this road again. Let's do this in a transitional fashion where everybody benefits.'"
Some of Biden's choices for his team include people who will not need the Senate's approval, such as former Environmental Protection Agency Administrator Gina McCarthy, who will lead a new White House office on climate change.
"I am fully on board with the clean water and clean air initiatives that we have done, but we see that if you take these to the extremes, they can be very, very harmful in terms of the economy and small businesses," Capito added.
Manchin and Capito said the coronavirus response should be Congress' top priority during Biden's first months. While West Virginia officials have lowered the minimum age to receive a coronavirus vaccine to 65 years old, they have noted issues in the federal government's allocation of doses.
Capito mentioned the need for a national plan on administering the vaccine, including providing doses to children and school teachers so face-to-face instruction can resume in full.
"That, I think, is job number one as we move into the next several months," she said.
Biden last week unveiled a $1.9 trillion economic recovery proposal, which includes another coronavirus relief payment worth up to $1,400 a person; an increase to the unemployment assistance enhancement; grants for small businesses; and funding to administer 100 million vaccination shots within the new administration's first 100 days.
The announcement follows last month's passage of the $900 billion coronavirus relief measure. The plan included $600 payments to individuals, financial relief options for businesses, and funding for schools and health care providers.
Biden called the December action a "first step" to recovery, yet Capito said it is unclear if Biden's full proposal is necessary as the impact of the $900 billion measure is not apparent a month since its passage.
"I think we need to target this relief, and it appears in this Biden plan that he's thrown up a lot of the more favored issues without seeing what the effects are," she added.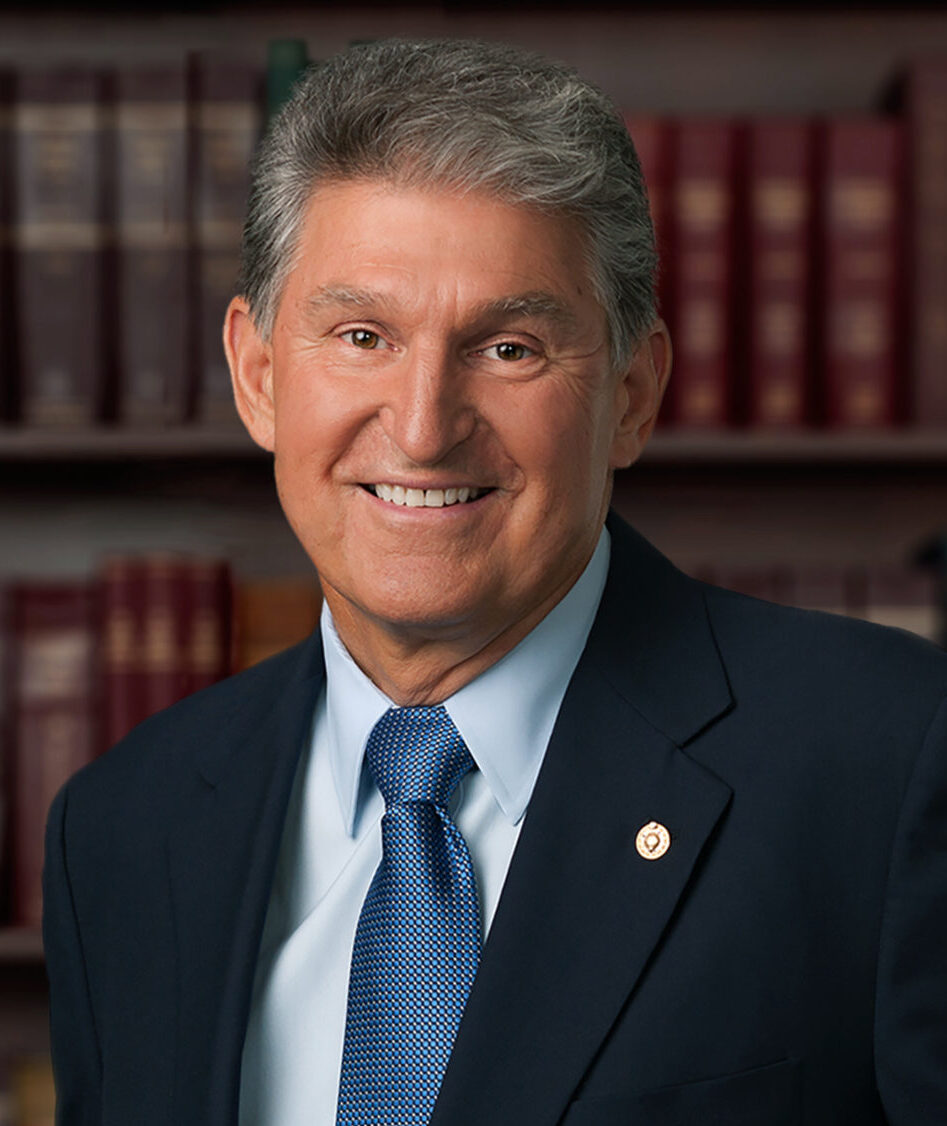 Manchin and Capito both said if Congress were to approve a third round of individual relief checks, the plan should prioritize individuals and families most in need of financial assistance.
"We're going to make sure the people who are really needing it are the ones that are targeted to get it," Manchin said.
Both senators expressed hope about an infrastructure plan following the pandemic. Manchin argued the country has already invested around $4 trillion in coronavirus response efforts, and a similar investment in infrastructure projects over 10 years would result in economic stability.
"Infrastructure is basically the opportunity to have total employment. We can have people working everywhere in every state," he said.
As the Trump campaign exhausted options to change the election results, Capito stated she wanted to find common ground with the incoming administration. Capito shared Tuesday she will continue working with colleagues and is hopeful to foster a relationship with the Biden White House.
That does not mean she will be afraid to challenge proposals she believes would negatively impact West Virginia.
"The president, the Senate and the House are in control of a different party than mine and what West Virginians have voted for," she said. "The best way I can assist on that is to make sure that my eye is on what the common goal of improving West Virginians are."
Biden spent 36 years representing Delaware in the Senate, which Manchin argued benefits Biden, who understands the legislative process and importance of compromise. He encouraged Biden to build relationships between the White House and legislators to benefit the federal government's work and the nation.
"It's not just the Democrats now because he's a 'D,'" Manchin said. "It's the country now because he's the president of everybody."