The finance board of the Public Employees Insurance Agency approved a plan for next fiscal year that again has no rate increase for insured state workers.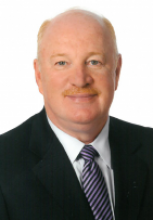 "Another year with no increases ;it's hard to say anything bad," Dale Lee, president of the West Virginia Education Association, told board members today.
The plan for fiscal 2023 includes no change in premiums for state employees. There is a proposed 5 percent increase for non-state employees.
For retirees, there is also no change anticipated for the coming fiscal year. But starting this January, Medicare retirees are anticipated to benefit from a 19 percent premium decrease for the current plan, with percentages varying by policy, years of service tier and tobacco habit status.
The insurance plan is able to hold the line, in part, because of a $31 million transfer from a reserve fund established by Gov. Jim Justice's administration.
The governor and PEIA officials also made clear a commitment for funding to assure there will be no premium increases in fiscal 2024.
"I believe the governor, and I know the governor will put money in for the following year," Lee said. "I give the kudos for being a man of his word and not having any increases. It's comforting to our employees to know that."
But Lee alluded to Justice's term limit that will lead to a new governor following the 2024 election. Lee urged officials to keep considering ways to shore up the insurance program's finances for years to come. He acknowledged that increased premiums will be necessary at some point, but said what he really hopes to avoid is wild swings.
"I do have concerns when this governor leaves office, " Lee said. "I call upon the Legislature to start looking now beaus we can't wait until 2025 to come up with a solution to PEIA.
"We're here to sit at the table and come up with any solutions that are possible."
Lee's remarks to the board came on the same day the governor publicly pledged a 5 percent pay raise for state employees next year. "I really should just go play golf," he joked.
Fred Albert, president of the American Federation of Teachers-West Virginia, also expressed gratitude for the governor's moves to keep insurance premiums flat.
But Albert also said, "We know Governor Justice won't be there forever. Whatever is ahead, we want to be at the table working with others to find a solution."