CHARLESTON, W.Va. — U.S. Reps. David McKinley and Alex Mooney have been colleagues in the House of Representatives since January 2015, but it's difficult to sense any camaraderie between the two Republicans.
McKinley and Mooney say they work fine together when needed, but they do not share the same approach to legislating.
"I want to talk policy. I want to get down into the weeds of how can this benefit [West Virginia]," McKinley said.
Mooney has prided himself as a fiscal conservative focused on curbing government spending.
The relationship is being tested further in this year's election cycle. McKinley and Mooney represent the 1st and 2nd districts respectively, yet one lawmaker will lose their place in the House. Both legislators are candidates for West Virginia's new 2nd Congressional District following the state Legislature's redistricting efforts last year.
McKinley, a Wheeling native, was elected to the House in 2010. His resume includes 14 years in the West Virginia House of Delegates and four years leading the state Republican Party. Mooney served 12 years in the Maryland Senate and three years as the Maryland Republican Party chairman. He moved to Charles Town, West Virginia in early 2013, and he won the 2nd Congressional District race in 2014.
The contest has produced multiple attack ads between the incumbents. Mooney has described himself as the "true conservative" in light of McKinley's support for last year's infrastructure law and an investigative committee following the U.S. Capitol attack. As for McKinley's campaign, it has described Mooney as "unethical" amid an ongoing investigation into his campaign's spending.
The McKinley-Mooney matchup is one of five House races involving two incumbents in the same district. State governments approved new legislative and congressional maps following the 2020 census and population changes.
"After redistricting, we always see an increase in the amount of member-on-member primaries. States gain seats, they lose seats. This is just kind of a natural product of that," said J. Miles Coleman, the associate editor of Sabato's Crystal Ball at the University of Virginia.
THE NEW 2ND DISTRICT
McKinley currently represents the 1st Congressional District, which includes West Virginia's Northern Panhandle and the cities of Fairmont, Morgantown and Wheeling. Mooney presides over the 2nd District; the area spans from Jackson County to the Potomac River that divides Virginia and Maryland.
West Virginia's new 2nd Congressional District is West Virginia's northern counties and panhandles. McKinley's current district makes up much of the new district.
Coleman noted similarities between this year's Republican primary and the 1992 Democratic primary for the 1st Congressional District between Reps. Allan Mollohan of Fairmont and Harley "Bucky" Staggers Jr. of Keyser.
"Mollohan had the Northern Panhandle as his base, and Mollohan took something like 70% of the vote in the areas that came from his district," Coleman said. "Staggers, even though he represented less of the district, carried 70% of the vote in what came from his old district as well."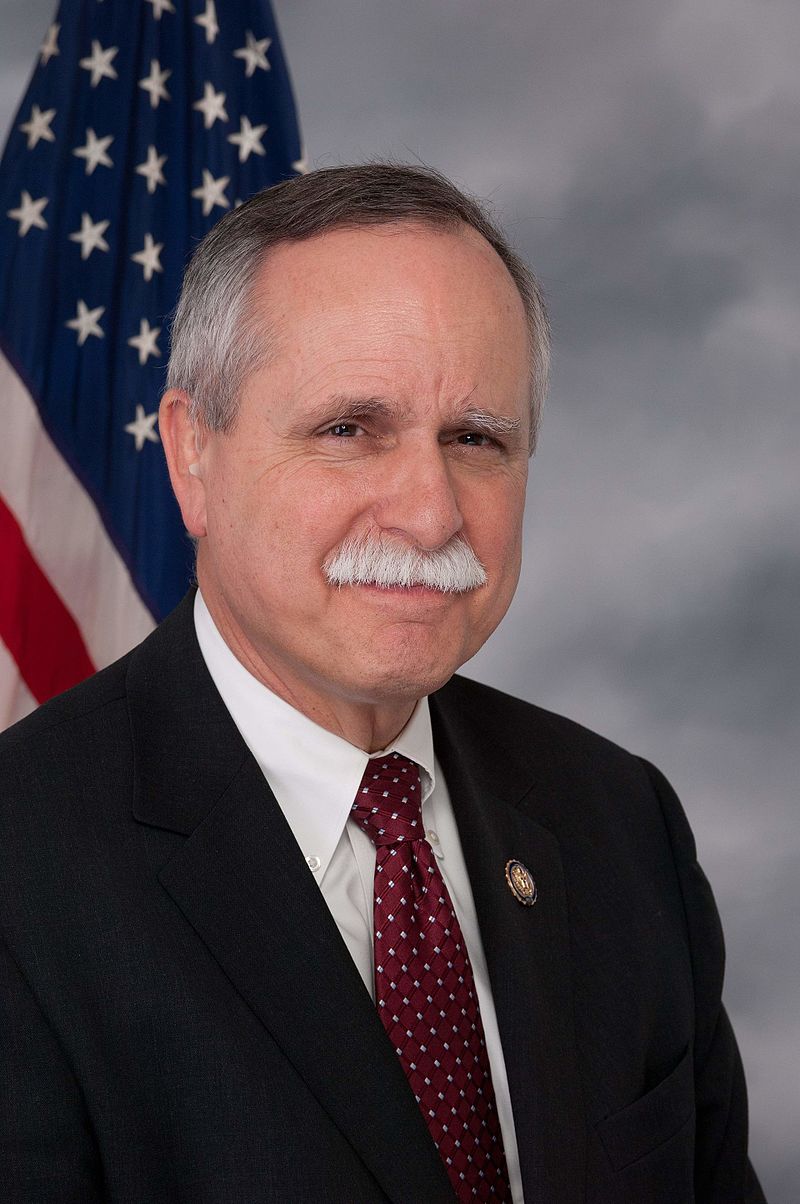 Mollohan won the primary with 61.5% of the vote.
"These member-vs.-member primaries tend to be highly regionalized like that," Coleman said. "In this instance, I would expect somewhat of a similar dynamic. I would expect McKinley to run fairly well in the Northern Panhandle and Mooney to run better in the parts of the district that are closer to Washington, D.C. and the Eastern Panhandle."
Coleman said McKinley has an advantage because most of the new district is the current 1st Congressional District, but multiple factors impact election results such as endorsements, public perception and campaign fundraising.
According to Federal Election Commission reports from January, the Mooney campaign has $2.4 million in cash reserves compared to McKinley's $1.6 million cash-on-hand. The McKinley campaign also reported $815,000 in unpaid bills.
"I wouldn't rule out Mooney," Coleman said.
DIFFERENT PHILOSOPHIES
McKinley credits his time in the state Legislature for preparing him for his congressional career.
"You're not always going to be in the majority, and you're not always going to be in the minority," he told MetroNews. "Those things change, so be careful with your relationships and play nice in the sandbox. Eventually, you may need them."
McKinley and Mooney have been in Democratic-controlled Houses during their tenures — including in the current Congress — but McKinley argues he has used these periods to hone his legislative skills. McKinley noted his relationships with Democrats like Kurt Schrader of Oregon, Peter Welch of Vermont, and Lisa Blunt Rochester of Delaware. Each lawmaker serves on the House Committee on Energy and Commerce, which handles issues involving health care, environmental regulations and climate change.
McKinley and Welch have worked on legislation related to energy efficiency, and McKinley and Rochester pushed additional coronavirus relief payments after President Joe Biden took office.
"We work well across the aisle because I respect the realization that we're not always going to be in the majority. I want to be effective when we're not in the majority," he said.
The Lugar Center and Georgetown University's McCourt School of Public Policy ranked McKinley 10th among House members in their 2021 bipartisan index. The Center for Effective Lawmakers placed McKinley 34th out of 205 Republicans for legislative effectiveness in the previous Congress. The organization scores lawmakers on their sponsorship of legislation, how far their bills go through the legislative body and the measures' substance.
McKinley played a leading role in securing pensions and health care benefits for thousands of coal miners. Language to allocate funds was included in a 2019 year-end measure on domestic program spending. Mooney backed the bill.
"All of my legislation has to do with West Virginia," he said. "How do we improve the situation for West Virginians so our people can have a better way of life and are more likely to achieve their goals and objectives?"
Mooney has criticized Republicans and Democrats for increased government spending and deficits.
"Democrats are a lot worse, but even Republicans need to be better about this out-of-control spending," he said.
"We just crossed $30 trillion in national debt, and there is no sign of slowing that down."
Mooney criticized the $1.5 trillion omnibus spending bill that Congress approved earlier this month. The statute includes $13.6 billion for assisting Ukraine amid Russia's invasion of the country and millions of dollars for earmarked projects in West Virginia.
Mooney is the only one of West Virginia's federal lawmakers who did not submit any funding requests during last year's earmark process.
"I think it does a disservice to the U.S. taxpayer to see their money spent without any debate on it, without a lot of amendments being offered, without any due diligence on their money," Mooney said.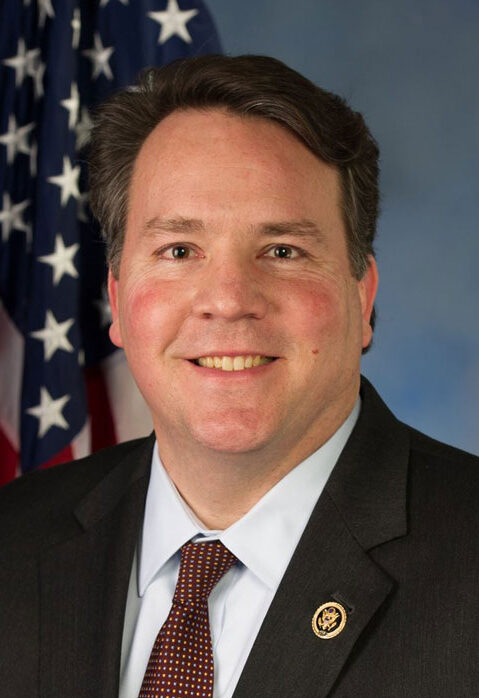 "I'm going to continue to push — with many of my colleagues who share my concerns — to simply go back to the way we always did it, which is passing appropriation bills one at a time, looking at every tax dollar, and controlling spending."
Mooney is part of the House Freedom Caucus, whose membership includes some of the most hard-right House members.
Coleman said McKinley and Mooney are similar on social issues — the lawmakers are anti-abortion and protective of firearms — but McKinley is more willing to buck party norms on fiscal matters.
"He's kind of been in the middle of the Republican conference," he said. "When he first got to Congress, he voted against one of [former Rep.] Paul Ryan's budgets because it didn't do enough to protect Medicaid. In a place like West Virginia where you have a larger older population, that vote may not be orthodox with what the Republican Party is pushing, but it makes sense in the context of his district."
Mooney touted his support of the Tax Cuts and Jobs Act in 2017 as one of his legislative accomplishments. The legislation changed the individual income tax brackets until 2026 and set a 20% corporate tax rate. The measure additionally zeroed out the individual mandate penalty in the Affordable Care Act, a move that sparked a federal legal challenge on the constitutionality of "Obamacare."
McKinley also backed the bill.
"Frankly, I thought we could have cut taxes even more, but we did the best we could under those circumstances," Mooney said.
"For the remaining years of the Trump presidency, we had a very good economy. Right now, it's pretty much the opposite with inflation out-of-control and too much government regulation."
During his first congressional term, Mooney introduced a bill to eliminate questions doctors faced that could lead to overprescribing opioid medication. The Promoting Responsible Opioid Prescribing Act stemmed from a roundtable discussion involving Mooney and West Virginia doctors who feared losing health care reimbursements.
"Doctors were trying to do the right thing and not prescribe it unless it was really, really needed," Mooney said.
The Department of Health and Human Services changed the policy following pressure from House members and senators. McKinley co-sponsored the measure.
"We didn't have to pass that bill at that point because it was a new regulation, so I succeeded in changing the law in a way that helped address the opioid crisis in this country," he said. "That one change wasn't going to solve it, but if every congressman or person active on this issue found one small way to help, combined cumulatively, it would be a great help to that issue."
Mooney said he has worked well with McKinley as needed, but each lawmaker has a different approach to their job.
McKinley compared his relationship with Mooney to his work with current and former West Virginia colleagues, including Mooney's predecessor Sen. Shelley Moore Capito, R-W.Va., and Rep. Carol Miller, R-W.Va.
"We talk on the floor, because everything we talk about on the floor has to do with how this affects West Virginia," he said.
"I'm not saying he never sits with us," McKinley added. "But it's pretty seldom."
SPLIT ON INFRASTRUCTURE
One of McKinley's most-discussed actions on Capitol Hill happened last November; he and 12 other Republicans joined Democrats in passing the $1.2 trillion infrastructure bill.
The measure allocates $550 billion in new spending on physical infrastructure needs like roads and bridges, utility systems and internet access. According to the White House, West Virginia will receive $3 billion for federal-aid highway apportioned programs, $506 million for bridge projects and a minimum of $100 million for expanding internet access.
West Virginia is also eligible for $141.9 million to plug and reclaim orphaned gas wells, and the state will get $140.7 million to reclaim abandoned mine lands.
The Appalachian Development Highway System's allocation is $1.25 billion, including $200 million for completing Corridor H. The corridor will connect Interstate 79 in Weston and Interstate 81 in Virginia once finished.
Sen. Joe Manchin, D-W.Va., and Capito supported the legislation in the Senate. McKinley, Manchin, Capito and Gov. Jim Justice have formed a working group to study a possible hydrogen energy hub in West Virginia.
"This was an opportunity that was only going to come around one time," McKinley, an engineer, said. "We've waited now 11 years to get this."
The American Society of Civil Engineers gave the United States a C- in its 2021 Report Card for America's Infrastructure; the body noted poor road conditions and dilapidated water lines as core issues. West Virginia received a D; the state's problems include old infrastructure and insufficient revenue sources to fund projects.
The Mooney campaign has described the infrastructure law as "a bill no conservative would support," arguing McKinley and other Republicans agreed to spend billions on House Speaker Nancy Pelosi's "socialist agenda." Mooney has cited a Congressional Budget Office report about the Infrastructure Investment and Jobs Act's impact on the nation's finances. The agency in August 2021 reported the bill would add $256 billion to the deficit over 10 years.
"That's reason enough alone to vote against it," Mooney said.
"It also had liberal pet projects in there, like vehicle charging stations for electric cars, a pilot program for vehicle miles traveled … Like President [Donald] Trump, I call it the non-infrastructure bill because most of it was non-infrastructure."
Mooney said he would have preferred a measure with a smaller scope of infrastructure projects. He added the final infrastructure bill should have utilized unused coronavirus relief dollars.
THE POWER OF ENDORSEMENTS AND ETHICS QUESTIONS
McKinley's support of the infrastructure bill was met with disapproval from many Republicans, including former President Donald Trump, who carried the state in the 2020 presidential election with 68.6% of West Virginia's votes. Wyoming was the only state in which Trump had a larger share of voters.
Trump endorsed Mooney on Nov. 15, the same day Biden signed the infrastructure bill into law. Trump praised Mooney for opposing the infrastructure legislation and a commission to investigate the January 2021 riot at the U.S. Capitol.
"Alex has been strong on Crime, Borders, our great Military, and a champion of our Veterans. He will always protect our Second Amendment, and of particular importance is the fact that Alex fights for energy and beautiful clean coal–and he will never stop," Trump said. "Congressman Alex Mooney has my Complete and Total Endorsement!"
McKinley knew Trump's endorsement was coming as he voted on the infrastructure bill.
"The president could not get [infrastructure legislation] passed during his administration, and he didn't want it passed under a subsequent administration. Quite frankly, when it comes down to it, this is West Virginia. I've waited now 11 years to vote on an infrastructure bill. I'm not going to play politics with this," he said. "Once people start to realize the benefits that we're going to get and once they understand more of the motivation behind it, I think we're going to be fine with that."
Mooney said Trump's support means everything.
"President Trump doesn't give endorsements lightly, particularly when there are two incumbents running," he said. "He looked at our records and looked at who was a conservative, and he thought about who this country needs and who was a sellout."
Justice, a friend of Trump, is supporting McKinley, noting McKinley's support for the infrastructure bill and active communication with the Governor's Office as factors.
"He was saying this is what we need to make a difference," McKinley said regarding Justice and the new law.
Coleman noted national endorsements benefit candidates, but it may be more advantageous for campaigns to plug local support.
"Yes, the Trump endorsement was a good get for Mooney, but it is also one of those areas where I would almost rather have more endorsements from sheriffs or local officials like that," he said. "In an area like West Virginia, where I would imagine you have a lot of people who are very much in touch with their local legislators and sheriffs, I wouldn't underestimate the impact of those lower-level endorsements."
Trump's track record has been mixed so far this election cycle. Georgia gubernatorial candidate David Perdue trails incumbent Brian Kemp in the Republican primary, and Rep. Ted Budd of North Carolina lags in that state's U.S. Senate primary. Trump rescinded his endorsement of Rep. Mo Brooks in Alabama's U.S. Senate race after Brooks — a loyal Trump ally — told people to move on from the 2020 election. Brooks accused Trump of asking him to remove Biden from office and reinstating Trump as president.
Coleman described these candidates as risky choices.
"I think Mooney is one of those who I would kind of put into that category," he noted. "He could pull it off, but he's by no means a favorite."
McKinley's campaign has its plan against Mooney in motion. Calling him "Maryland Senator Alex Mooney," the campaign has slammed Mooney for an ongoing congressional investigation into Mooney's use of campaign funds. The House Office of Congressional Ethics recommended a review related to concerns about $40,115 spent on nonpolitical purposes like fast food and personal travel.
Mooney has dealt with being labeled a carpetbagger since his 2014 campaign. He downplayed the label, saying McKinley has "nothing better to run on." As for the inquiry, Mooney is cooperating with the House Ethics Committee.
"I'm working with them to answer whatever questions they may have, and I think I can resolve it positively," he said.
Mooney mentioned the House Ethics Committee issued a reprimand against McKinley in 2016 after his former engineering firm maintained its name, McKinley & Associates, following the 2010 election. McKinley sold the company at the advice of an attorney, but the congressman later noted the guidance was incorrect and the new owners did not want to change the name.
Sources told MetroNews that Capito and Miller — the two other Republicans in West Virginia's congressional delegation — will not endorse any candidate in the Republican primary. State Attorney General Patrick Morrisey has teased announcements ahead of the May 10 primary election, but he did not return a request for comment related to the 2nd District race.
Trump's team also did not comment for this story.
THE TRUMP FACTOR
Both McKinley and Mooney noted they supported much of the Trump administration's actions. According to statistics website FiveThirtyEight, McKinley voted 92% in line with Trump's agenda compared to Mooney's 86.7% rate over four years.
Yet Mooney remained committed to the former president into Trump's final days in office. He supported legal challenges to the 2020 presidential election results, and he objected state election results during the January 2021 certification process, just hours after Trump supporters stormed the U.S. Capitol.
"The way I see it is the process played out. Joe Biden is president, and we have acknowledged that he's sitting there as president in the White House," Mooney said. "Do I think it was fair? No, I don't."
Mooney alleged officials in other states abused their power by changing voting procedures. He mentioned a Pennsylvania Supreme Court decision stating counties were not required to match signatures on mail-in and absentee ballots.
"They tried to rig it so that more Democrats would vote than Republicans by mailing these ballots and not having signatures," he said. "They did it intentionally. It's not fair."
No court has overthrown any 2020 election results or found credible evidence that widespread fraud affected the outcome.
Trump and Mooney have criticized McKinley's support for a congressional commission to respond to the U.S. Capitol attack, but McKinley has also vocally challenged the House Select Committee currently investigating the riot.
"When you have a catastrophe and something happens, we need Congress to look into what happened behind the scenes," McKinley said. "They could not get that through the Senate, and as a result, Pelosi turned and offered this alternative, which we all voted against. We were trying to find a bipartisan approach. This one we have right now is just not healthy."
Eligible West Virginians have until April 19 to register to vote. County clerks began mailing absentee ballots on Friday, and the state's early voting period goes from April 27 through May 7.