HUNTINGTON, W.Va. — The next provost and senior vice president for academic affairs at Marshall University is a familiar face to the campus community.
Marshall University President Brad D. Smith announced Wednesday that Dr. Avinandan "Avi" Mukherjee, who has served in the interim role since July 2021, will take it over permanently.
Mukherjee, originally from India, previously served as dean of Marshall's Lewis College of Business since 2017. His new appointment is effective Saturday.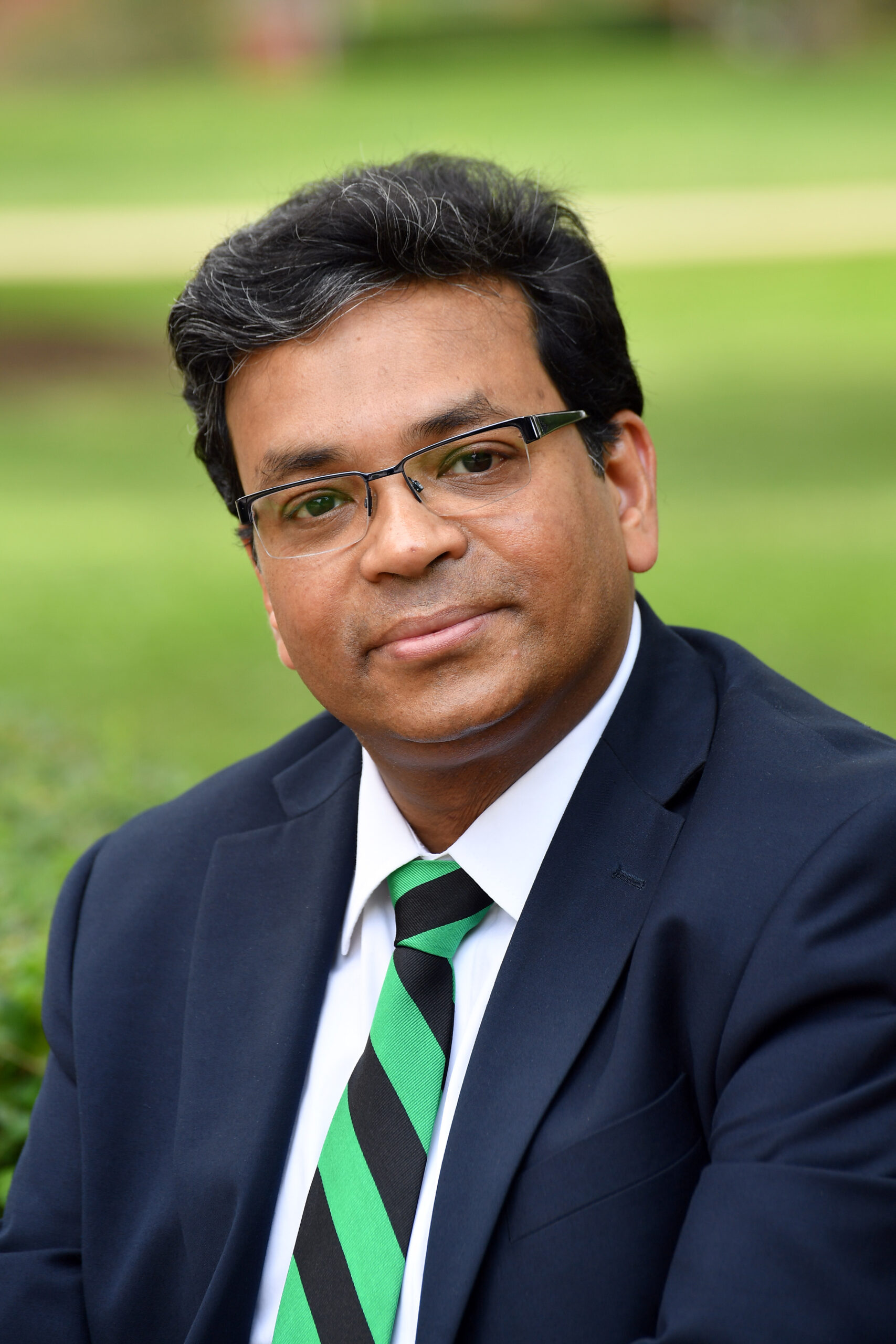 Mukherjee told MetroNews he looks forward to continued work with Smith on the president's three goals: dream bigger, deliver faster and achieve excellence.
"The opportunity to be able to continue to work with him will be amazing because I think we can truly transform and impact the region through what we do at Marshall," he said.
Smith's tenure as Marshall's 38th president began in January, coming from Silicon Valley. The Marshall alum and former Intuit CEO was not a traditional presidential candidate as Smith came into the role with the majority of his experience in business and entrepreneurship and not in higher education.
Smith previously emphasized the importance of the role that the provost would play in his administration once that person was hired. Mukherjee believes he compliments Smith well, calling themselves 'strong natural partners.'
"I really feel that President Smith brings the innovations, connections, the ideas. I understand the academic side and how to make those changes happen through the academic colleges, schools, faculty, and students," Mukherjee said.
Smith said in the news release, "I am delighted Dr. Mukherjee has accepted the position of provost and senior vice president for academic affairs."
"He emerged from a rigorous search process as the right leader to steward Marshall's current and future position in the higher education arena. I am excited to see the impact he will have as he transitions from the 'interim' designation to a fully empowered provost."
Avi emerged from a rigorous search process as the right leader to steward our current and future position in higher education. I am excited to see the impact he will have as he transitions from the 'interim' designation to a fully empowered provost. 💚 https://t.co/vkDya9ziwf

— President Brad D. Smith (@MarshalluPres) April 6, 2022
Smith also cited Mukherjee's interdisciplinary orientation and innovative approach, as well as 'his track record of progressive leadership at scale, international education and experience, research and scholarly contributions, and fundraising experience' as the main reasons he emerged as the leading candidate.
Mukherjee said one of the challenges facing Marshall and higher education across the country is the shift in demographic trends of students. He said non-traditional students must be attracted to Marshall and he wants to be innovative with program offerings.
"We would have to have more online students, more non-traditional students, more certifications as a way to move forward. We are trying to be innovative with our program offerings and trying to make sure that we are able to keep up with the demand of the changing demographic for student body," he said.
Before joining Marshall, Mukherjee served as dean of the College of Business at Clayton State University in Atlanta, and as chair of the Marketing Department in the School of Business at Montclair State University, N.J.
Mukherjee earned his doctorate in marketing from the Indian Institute of Management in Ahmedabad, India, which is consistently ranked among the top 100 business schools in the world. Part of his doctoral work was conducted at the ESSEC Business School in Paris and his research was affiliated with the International Motor Vehicle Program of the Massachusetts Institute of Technology Sloan School of Management.
He has a graduate certificate in Higher Education Administration from the Harvard Graduate School of Education's Institute for Management and Leadership in Education, as well as a B.S. in electrical engineering from Jadavpur University in India.
He has directed executive development programs and consulted with companies in the U.S., U.K., Denmark, India, Bangladesh, Singapore and Malaysia. Mukherjee told MetroNews he hopes his international experience transforms Marshall.
Wednesday's announcement follows a national search that culminated with five finalists participating in on-campus interviews. The finalists included Mukherjee, Dr. Phillip Bridgmon, Provost and Vice President for Academic Affairs at the University of Central Missouri, Dr. John Griffin, Senior Associate Provost at Clemson University, Dr. Ni "Phil" He, Professor of Criminology and Criminal Justice and Vice Provost of Faculty Diversity at Northeastern University, and Dr. Jacqueline Edmonson, the Chancellor and Chief Academic Officer at Penn State Greater Allegheny.