The House of Delegates is set to resume a special session to consider abortion policy in West Virginia, but there's a good chance not much comes of it.
When lawmakers paused a special session at the end of July, the House of Delegates disagreed with some changes senators had made to a comprehensive abortion bill and voted to establish a conference committee to work out differences. At the time, the Senate had already adjourned, and the entire effort has been on pause since then.
This past Friday evening, House Speaker Roger Hanshaw issued a statement to say the special session will resume on Monday, Sept. 12. A couple of hours later, though, Senate President Craig Blair put out his own statement to say that caught him by surprise and that he doesn't intend to start the special session again until consensus in the Republican majority is clear.
So the House could be naming conferees to a committee that winds up less than fully formed.
And even if an incremental step occurs, Hanshaw today described that — and the entire resumption of the special session — as a matter of 15 minutes of activity.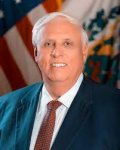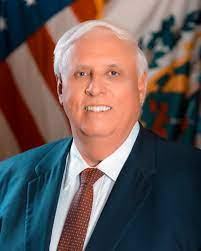 Gov. Jim Justice, who has also resumed pushing for legislators to consider a personal income tax cut, says he's frustrated. He blames political calculations.
"Why are we not in session, and why are we not really dealing right now with the personal income tax and why are we not dealing with life — and it's a life issue to me. The reason we're not doing that is we've got an election in November; that's why we're not doing it," the Republican governor said in a briefing today.
"Well, for God's sakes a living, we are here not to be, first and foremost, running for re-election or to run for our next office. We're here to do a job. The United States Supreme Court passed a landmark decision, and we are sitting on our hands. What are we going to do? Sit on our hands until after November?"
He concluded, "We ought to be here. We ought to be making decisions, and we ought to be moving down the road."
West Virginia lawmakers took up the debate after the U.S. Supreme Court reversed the landmark Roe vs. Wade federal guarantee of abortion and sent policy decisions back to states.
The bill under consideration by lawmakers would not allow for abortion at any time during pregnancy, except for in some limited circumstances. In recent years, West Virginia law had allowed abortion up to 20 weeks of gestation.
Questions of criminal penalties and exceptions for cases of rape or incest divided members of the legislative majority.
During the week of special session in July, that was particularly apparent in the Senate, where over several days the majority would gavel in and then quickly gavel back out to try to reach consensus behind closed doors. During the final night of considering abortion legislation, members of the Republican majority were openly critical of the bill up for passage.
"Make no mistake, I am in complete support of passing legislation to save as many unborn babies as possible. However, I will not cause further chaos and disruption to the process, or burden our taxpayers with unnecessary expenses, by calling Senators back into session without a concrete plan for producing a bill that has the votes to pass both chambers," Blair, R-Berkeley, said in Friday's statement.
Senate Finance Chairman Eric Tarr on local radio today also said that chamber will not resume the special session.
"It was a complete surprise on the Senate side and frankly to the Senate caucus when the speaker called the session," said Tarr, R-Putnam.
"The real issue, is that there's not a bill that we have that can pass both chambers," Tarr said on "580 Live" on WCHS Radio.
He said a bill that had been discussed extensively in private caucus "fell apart on the floor from where people moved away from the position they had in caucus and kind of caught everybody by surprise. The bill got gutted. It was completely a paper tiger. It had no implications whatsoever, especially once decriminalization was put into it."
Political rivalries for leadership in each chamber appear to be affecting matters. Hanshaw is being challenged for the speaker's role by Delegate Brandon Steele, who has complained about the inability to pass major legislation like abortion policy or the income tax cut. Blair is being challenged for the presidency by Senator Patricia Rucker, who has focused on leadership style.
"Part of it's growing pains," Tarr said. "The more conservative side of our party is about half and half, probably, in both caucuses as you go toward what I would consider moderate to more liberal Republicans on the other side. As you get into caucus situations where the vote is split nearly in half in a caucus it's creating bad blood."
Hanshaw, speaking on MetroNews' "Talkline" today, simply said it makes sense to start the special session at the same time lawmakers would be gathering for legislative interim meetings anyway.
"We're going to be here anyway," said Hanshaw, R-Clay, noting that no interim meetings are scheduled for next month. "It's the next step that the House would have to take in order to advance getting that bill to conclusion. Our members just want to make sure we're taking steps to move that bill administratively."
The resumption of the special session could be as simple as naming the House's membership on a conference committee, three Republicans and two Democrats. "We'll probably convene for as much as 15 minutes and name conferees and go back to work in our interim committee process," he said.
Making progress beyond that would require participation by the Senate. On that, Hanshaw could make no guarantees.
"The Senate will run the Senate. I take no position on how the deliberative process goes in the other chamber," Hanshaw said. "That's the Senate's decision on how they choose to proceed."
.@SpeakerHanshaw joins @HoppyKercheval to discuss the planned resumption of the special session and what will be discussed. WATCH: https://t.co/yCFQ3nDJuy pic.twitter.com/kkhgGhzZlK

— MetroNews (@WVMetroNews) September 6, 2022
West Virginia had a criminal abortion law dating back to the 1800s that had been unenforced following Roe vs. Wade — along with newer abortion regulations that had assumed the procedure was restricted but legal.
The question of whether those abortion laws conflict so much that they can't be reconciled is headed to the state Supreme Court, which could hear oral arguments early next year.
So, abortion is legal but limited in West Virginia right now.
Margaret Chapman Pomponio, executive director of West Virginia Free, doesn't mind the legislative inactivity.
"Each day of legislative stalemate is frankly better for West Virginia because it means abortion is legal, and abortion access keeps people healthy and safe," she said. "The landscape is decidedly riskier when the legislature convenes on this issue. Our health care shouldn't depend on where we live or the whims of politicians, but in West Virginia, right now, it does.
"Some in leadership in both the House and Senate seem to recognize that an all out ban on abortion, with few very narrow exceptions, is out of step with what West Virginians want. Unfortunately we are dealing with a really loud subset of lawmakers who want to take us back to the 19th century. It's tragic and outrageous to see how disconnected from everyday people they are."
The political repercussions of an abortion ban should be clear to elected lawmakers by now, Pomponio said.
"I've never seen the public more mobilized," she said. "Legislators know that West Virginians of every political stripe all over the state are fired up about this. I'm sure they're concerned that their efforts to ban abortion will backfire at the ballot box. And they should be concerned.
"The fall of Roe was a wake up call and people are tuned in, and calling on lawmakers to do the right thing — to stand up for our health and rights. The bill put forward in July would send young people packing, and push health care providers out of state also."