State Auditor J.B. McCuskey announced a run for governor today, promising commitment to open government and joining an increasingly crowded field.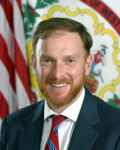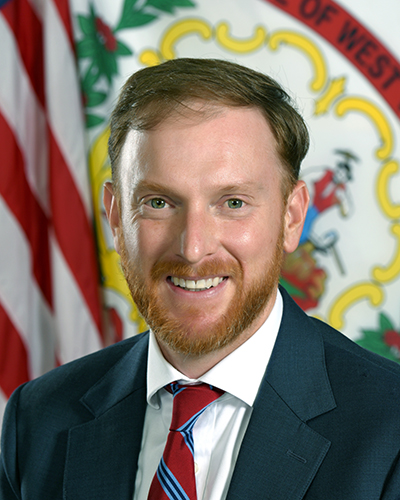 "Starting tomorrow, you will see a campaign built on servant leadership that's dedicated to our people," McCuskey said before a crowd of supporters at the Quantum Sports Center in Charleston.
"We will out work, we will out think ,we will out hustle every single one of our opponents, and anybody who's ever seen me do anything will tell you that that is true. You deserve absolutely nothing less than my greatest effort."
Over the next five days, McCuskey's schedule takes him to Morgantown, Clarksburg, Shepherdstown, Fayetteville, Huntington and Beckley.
He was joined at the announcement by his wife, Wendy, and two daughters. His father, attorney John McCuskey, served as a state Supreme Court Justice. The campaign kickoff concluded with "High Hopes" by Panic! At the Disco blasting over the speaker system.
McCuskey is serving his second term as auditor, an office he won in 2016. His office has emphasized transparency through initiatives like the WVCheckbook.gov tool allowing taxpayers to access real-time data on state spending. And the office has spearheaded anti-fraud efforts through a public integrity unit.
"This government under my watch will hide nothing from you," he said at the campaign announcement. "You will know what we did, why we did it and who we bought it from. Because in the next election, you deserve to hold every single person that puts their name on that line accountable for every single action that they've made."
Twice-elected Gov. Jim Justice is up against a term limit, so the seat will be open in 2024. The field shaping up is wide open, and seems particularly competitive among candidates from West Virginia's dominant Republican Party.
Declared candidates for governor so far include Secretary of State Mac Warner and House Judiciary Chairman Moore Capito, both Republicans. Also running is automobile dealer Chris Miller, son of U.S. Congresswoman Carol Miller.
Political figures who still might jump in include Attorney General Patrick Morrisey, who has described weighing a range of candidacy options.
More Republican candidates who have filed so far include Terri Bradshaw of Gandeeville and Rashida Yost of Martinsburg. Former Delegate Marshall Wilson has also filed to run under America Coming Together.
On the Democratic side, Huntington Mayor Steve Williams has said "there's no other position to be in in my mind than to be governor."
Without naming names, McCuskey's campaign launch remarks were critical of West Virginia political figures who haven't lived up to promises. He said some officials are motivated by their own political positioning, rather than the big picture.
"Let's be honest, the small group of people who run Charleston and our state have too often failed us. They failed to do the hard work needed to make the promise of West Virginia match the reality of West Virginia. We live in the best state in America, but sometimes it doesn't quite feel that way. The political elite have governed on what's best for them. Not what's best for you," he said.
"Tax hikes have slipped through with no transparency and no accountability. We have struggled to recover from the pandemic, our infrastructure lags and blight runs rampant. A worsening economy has provided little reprieve and little reward for your hard work. It is the hard working people of the state that I'm running to represent not the political class. I'm running to represent you."